Let our Bucket List Concierge™ Team plan your dream vacation now!
Contact Us
Princess Cruises Alaska Sale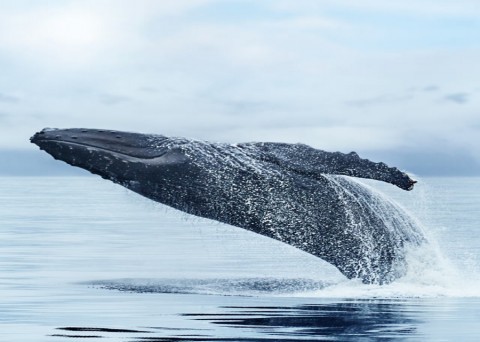 Princess Cruises to Alaska…Now on Sale
This week we have special prices on Alaska Princess cruises priced from $89 per person per day.
Captivate your curiosity in a wilderness unlike any other. Enter a world of magnificent mountains and encounter bustling wildlife in the wondrous outdoors of the Great Land. Endless gleaming waters and glacier-filled itineraries await. Do all this and more — and commemorate Princess® sailing to Alaska for 50 years.
Pick from Vancouver, Seattle or San Francisco departures.
To find out more about these cruises, please contact us right away at 804-557-3006 or toll-free at 855-GOBUCKET [855-462-8253] send us an email @ info@gobucketlisttravel.com .
Staterooms are subject to availability. Please call us today!
4-DAY ALASKA SAMPLER
Roundtrip from Vancouver. Visit Ketchikan
Golden Princess: May 14; Sep 21
7-DAY NORTHBOUND GLACIER ROUTE
Vancouver to Whittier. Visit Ketchikan, Juneau, Skagway, Glacier Bay and College Fjord
Island Princess: May 8, 22; Jun 5, 19; Jul 3, 17, 31; Aug 14, 28
Royal Princess: May 11, 25; Jun 8, 22; Jul 6, 20; Aug 3, 17, 31
Coral Princess: May 15, 20, 29; Jun 12, 26; Jul 10, 24; Aug 7, 21; Sep 4
Golden Princess: May 18; Jun 1, 15, 29; Jul 13, 27; Aug 10, 24; Sep 7
7-DAY INSIDE PASSAGE
Vancouver to Seattle. Visit Ketchikan, Tracy Arm, Juneau, Skagway, Victoria
7-DAY SOUTHBOUND GLACIER ROUTE
Whittier to Vancouver. Visit Ketchikan, Juneau, Skagway, Hubbard Glacier
Island Princess: May 15, 29; Jun 12, 26 Jul 10, 24; Aug 7, 21; Sep 4
Royal Princess: May 18; Jun 1, 15, 29; Jul 6, 13, 27; Aug 10, 24; Sep 7
Coral Princess: May 25; Jun 5, 19; Jul 3, 17, 31; Aug 14, 28 ; Sep 11
Golden Princess: May 18; Jun 8, 22; Jul 6, 20; Aug 3, 17, 31 ; Sep 14
7-DAY INSIDE PASSAGE
Roundtrip Seattle. Visit Ketchikan, Tracy Arm, Juneau, Skagway and Victoria
Star Princess: May 19, 26; Jun 2, 9, 16, 23, 30; Jul 7, 14, 21, 28; Aug 4, 11, 18, 25; Sep 1, 8, 15
7-DAY INSIDE PASSAGE WITH GLACIER BAY
Roundtrip Seattle. Visit Ketchikan, Juneau, Skagway, Victoria and Glacier Bay
Ruby Princess: May 11, 18, 25; Jun 1, 8, 15, 22, 29; Jul 6, 13, 20, 27; Aug 3, 10, 17, 24, 31; Sep 7
7-DAY INSIDE PASSAGE WITH GLACIER BAY
Seattle to Vancouver. Visit Ketchikan, Juneau, Skagway, Victoria and Glacier Bay
10-DAY INSIDE PASSAGE WITH GLACIER BAY
San Francisco RounDtrip. Visit Ketchikan, Juneau, Skagway, Victoria and Glacier Bay
Grand Princess: May 6; Jun 25; Jul 15; Sep 3
10-DAY INSIDE PASSAGE WITH HUBBARD GLACIER
San Francisco RounDtrip. Visit Ketchikan, Juneau, Skagway, Haines, Victoria and Hubbard Glacier
Grand Princess: May 16, 26; Jun 5, 15; Jul 5, 25; Aug 4, 14, 24; Sep 13
7-DAY INSIDE PASSAGE WITH GLACIER BAY
Roundtrip Vancouver. Visit Ketchikan, Juneau, Skagway, Victoria and Glacier Bay
Island Princess: May 1
Golden Princess: May 7
Coral Princess: May 8; Sep 18
14-DAY VOYAGE OF THE GLACIERS GRAND ADVENTURE
Roundtrip Vancouver. Visit Ketchikan, Juneau, Skagway, Victoria, Whittier, Glacier Bay, College Fjord and Hubbard Glacier
Golden Princess: May 18; Jun 1, 15, 29; Jul 13, 27; Aug 10, 24; Sep 7
Island Princess: May 8, May 22; Jun 5, 19; Jul 3, 17, 31: Aug 14, 28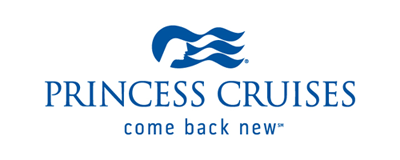 We Are Princess Experts