United Kingdom Escorted Tours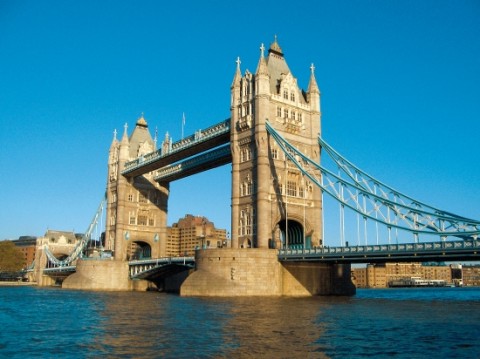 England, Scotland, Wales and Northern Ireland Tour Offers

Why not make this year or next your year to see the UK? The fall of the British Pound against the US Dollar has made the UK much more attractive. We invite you explore the United Kingdom of England, Scotland, Wales and Northern Ireland, and eagerly dive deep into history, enjoy pop culture, indulge in outdoor and spectator sports, trace family roots and wander through beautiful gardens and rustic countryside.
We can design for you a custom visit or match you with the best tour for your interests and budget so you can benefit from the perspective of professional guides, let someone else worry about the logistics of getting you from place to place, and see and experience what drew you to the British Isles.
Can't get enough of Downton Abbey? James Bond? The Highlander? Game of Thrones? Sherlock Holmes? Are you a Harry Potter fan? Still holding on to your Beatles LPs? We'll be happy to place you in the center of the action to see the set locations where your favorite shows are made and visit museums and activities that celebrate magical moments in pop culture.
Don't delay. Give us a call at 804-557-3006
Call for prices. Tours are priced per person, double occupancy, land only. Prices are subject to change by departure date and tours are subject to availability. Please call us at 804-557-3006 or toll-free at 855-462-8253 for single and triple rates.
Britain and Ireland - 12 Nights
• London [2 N Park Plaza Riverbank]
• Stonehenge, Bath and Cardiff [1 N Maldron Hotel Cardiff]
• Ferry to Waterford, Ireland [1N Tower Hotel Waterford]
• Waterford-Blarney-Killarney [2 N Brehon Hotel Killarney
• Ring of Kerry – Rock of Cashel • Dublin [2 N Ballsbridge Hotel]
• Dublin to Cheshire [1 N Grosvenor Pulford Hotel Spa}]
• Lake District-Gretna Green-Edinburgh [2 N Apex International Hotel Edinburgh]
• York-Coventry-Stratford=upon-Avon [1 N Walton Hotel]
Britain and Ireland - 22 Nights
• London [2N Grange Tower Bridge Hotel]
• York [1 N York Minster]
• Edinburgh [2 N Novotel Edinburgh Centre]
• St Andrews – Pitlochry-Eastern Highlands [1N Kingsmill Hotel]
• Loch Ness – Urquhart Castle-Glasgow [1 n Hilton Glascow]
• Belfast [1N Europa Hotel Belfast]
• Belfast – Enniskillen-Sligo [1N Sligo Hotel]
• Sligo – Galway – Ennis [1N Old Ground Hotel]
• Ennis – Cliffs of Moher-Killarney [2N Killarney Towers]
• Blarney – Waterford – Kilkenny [1N Kilkenny Pembroke Hotel]
• Kilkenny - Kells Priory – Dunbrody Famine Ship
• Kilkenney – Dublin – Castle Stay [1N Brazen Head Pub Neo]
• Dublin – North Wales [2N Ruthin Castle]
• North Wales
• North Wales – Ludlow – Cardiff [1N Radisson Blu Cardiff]
• Cardiff – Bath –Stonehenge – Frimley [2N Macdonald Frimley Hall]
• Frimley – Stratford-upon-Avon-Frimley]
British Landscapes - 8 Nights
• London [2N Grange City Hotel]
• Cambridge – York [1N Hotel 53 York]
• Edinburgh [2N Apex International Hotel Edinburgh]
• Lake District – Ruthin Castle, Wales [1N Ruthin Castle]
• Wales – Stratford-upon-Avon [2N Falcon Hotel]
• Stratford - Stonehenge – Cotswolds – Stratford
England Treasures - 10 Nights
• London [2N Park Plaza Riverbank]
• London – Stonehenge – Salisbury – Cornwall [2N The Cornwall]
• Cornwall • Cornwall – Glastonbury – Bath – Great Malvern [2N Abbey Hotel Malvern Hills]
• Cotswolds – Great Malvern
• Great Malvern – Liverpool – Lake District [2N Low Wood Hotel]
• Lake District – Yorkshire Dales – York [1N Hotel 53 York Use]
• York – Coventry – Windsor [1N MacDonald Frimley Hall]
UK by Rail - 8 Nights
• Edinburgh [3N Novotel Edinburgh Centre]
• Edinburgh – St Andrews – Pitlochry
• York [2N Hotel 53 York Use]
• York – Castle Howard – Helmsley
• London [3N Grange Tower Bridge Hotel]
• London – Stonehenge – Salisbury – Windsor
Scotland and Ireland - 11 Nights
• Edinburgh [2N Apex City Hotel Edinburgh]
• Edinburgh – St Andrews – Grantown-on-Spey [1N Grant Arms Hotel]
• Granstown-on-Spey – Loch Ness – Ballachulish [1N The Ballachulish Hotel]
• Ballachulish – Glasgow [1N Hotel Indigo Glasgow]
• Glasgow – Belfast [2N Europa Hotel Belfast]
• Belfast – Glens of Antrim – Giant's Causeway – Derry [2M Tower Hotel Derry]
• Derry – County Donegal – Glenveagh NP – Derry
• Derry – Ulster American Folk Park – Dublin [2N Ballsbridge Hotel]
• Dublin
Scotland in Depth - 8 Nights
• Edinburgh [2N Radisson Blu Edinburgh]
• Edinburgh – St Andrews – Pitlochry – Grantown-on-Spey [1N Grant Arms Hotel]
• Grantown-on-Spey – Thurso [2N Royal Hotel Thurso]
• Thurso – Orkney Islands – Thurso
• Thurso – Loch Ness – Ballachulish [2N The Ballachulish Hotel]
• Ballachulish – Isle of Skye – Ballachulish
• Ballachulish – Glencoe – Loch Ard [1N MacDonald Forest Hills Hotel Resort]
London and Paris - 6 Nights
• London [3N Grange Tower Bridge Hotel]
• London – Eurostar Train – Paris
• Paris [3N Hotels will vary by date]