Collette Black Friday Sale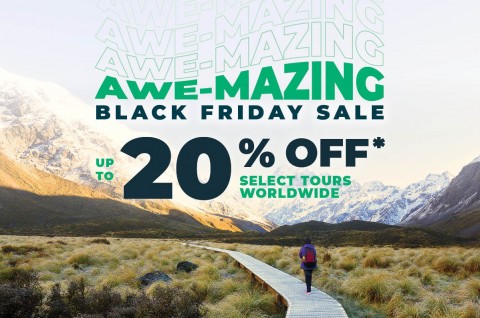 STARTING AT - $Save up to 20%
Expires November 30, 2021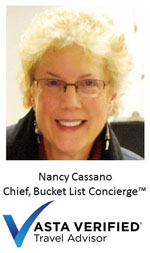 Now is the time to take advantage of Collette's Black Friday Sale.
From now until the end of November, save up to 20% on Collette's escorted tours.
PLUS - Go ahead and book that dream trip, because with Collette's industry-leading Travel Protection Plan permits no-fee changes up to 60 days before departure, refundable deposits within 30 days, and enhanced wellness protocols.

We are a Preferred Collette Supplier and proud of our association with this remarkable third-generation American company, the oldest guided travel company in North America.
MUST CALL TO BOOK 804-557-3006
Each tour is subject to availability so please do not delay your call.
Please call us today at 804-557-3006 or use our handy quotation link.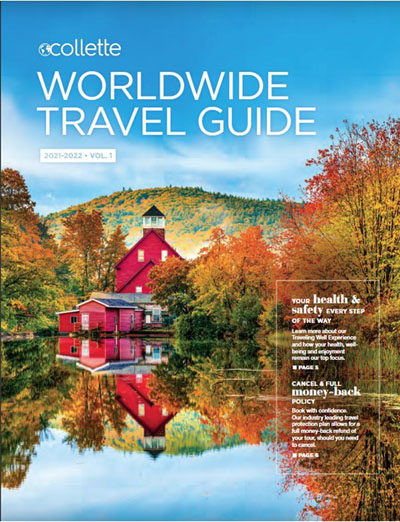 NEW Vietnam & Thailand Bucketeer Hosted Cruise March 2024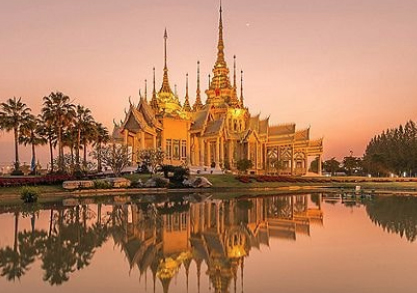 Concierge Stateroom: $2,177 p/p dbl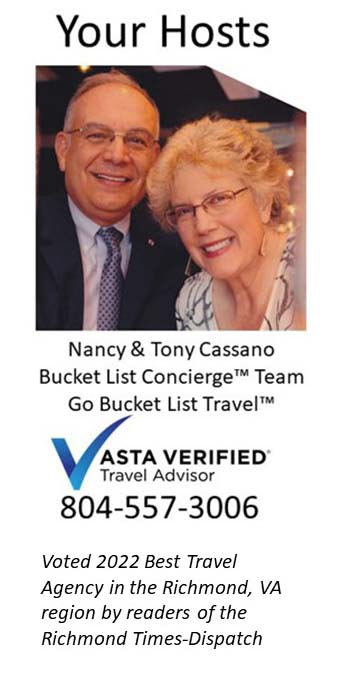 We are excited to announce our latest Bucketeer escorted adventure: a Bucket List 12-night Far East cruise to Vietnam and Thailand with over night visits to Hanoi and Bangkok.
March 15 - 27, 2024
Call us today at 804-557-3006.
Take your pick of 16 Concierge Class staterooms reserved on the beautiful luxury Celebrity SOLSTICE at the unbelievable price of only $2,177 per person!
Call your friends!
This special price is cruise only, double occupancy.
Call us today! Our Bucketeer price is good until December 1, when it will increase to $2,377 person.
A $450 per person deposit will hold your stateroom.
For those who book by December 1, 2022, we also have a special Bucket Benefit: $200 onboard credit per person!
Taxes, fees and port charges of $137.46 per person extra.
Where we are going…..see below for a detailed itinerary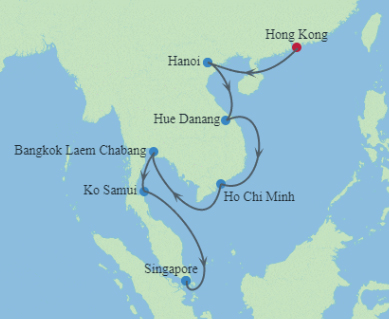 Your Bucketeer Cruise includes at no charge:
Dedicated Concierge Staff to arrange your cruise events and shore excursions·
Enhanced room service breakfast menu·
Free Classic Drink Package·
Free Gratuities·
Free Basic WIFI·
Special stateroom amenities
$200 Shipboard credit per person for Bucketeers who book by December 1, 2022.
Tony and Nancy Cassano will handle all of your cruise, flight, pre/post cruise plans and details
An additional military discount is also available for our veterans.
We'll meet our ship, the Celebrity SOLSTICE, in Hong Kong on March 15, 2024 and arrive in dynamic Singapore on March 27th.
ITINERARY

March 15, 2024. HONG KONG, CHINA Depart 8PM. Neon signs galore, dim sum, and amazing temples are a few of the favorite experiences in Hong Kong. Take in as much as you can of this thrilling city with its endless shopping and towering skyscrapers. Your agenda for Hong Kong should include Victoria Peak, an Aberdeen Fishing Village, the Man Mo Temple and Sheung Wan Dried Food and Herbal Market. Be certain to have extra room in your suitcase for the bargains you are bound to discover.
March 16, 2024. DAY AT SEA

March 17, 2024. HANOI (HALONG BAY ), VIETNAM Arrive 7AM. Nothing can prepare you for the beauty of Ha Long Bay and its 2,000 limestone karsts, nor the experience of trekking around mountainous Sapa. Designated a UNESCO World Heritage Site in 1994, this port city with its sweeping lush landscapes and calm waters lies just 100 miles from the bustling streets of Hanoi. Catch a water taxi out to one of the many floating restaurants on the bay.
March 18, 2024. HANOI (HALONG BAY), VIETNAM Depart 2PM. There's so much to explore on a Vietnam cruise. Head to Hanoi, the country's captivating capital, where you'll find a blend of Parisian grace and Asian pace. Rise early to watch t'ai chi practiced at dawn near Hoan Kiem Lake, then take in the rich heritage and history with a visit to the Ho Chi Minh Mausoleum and the bustling back streets of the Old Quarter.

March 19, 2024. HUE/DANANG, VIETNAM. DOCKED 8AM to 8PM. The Nguyen Dynasty founded this former capital in the 17th century on the banks of the Perfume River. Today it sits as a massive open-air museum of temples, pagodas, palaces and tombs. Explore the Imperial Citadel, then take a river cruise for a view of the Tombs of the Emperors and Thien Mu Pagoda. Pago Pago is the main settlement on Tutuila, surrounded by peaks rising out of deep water harbor rimmed with palm-shaded beaches.
March 20, 2024. DAY AT SEA. We have reached the half-way point in our adventure. Time to recharge. Lounge by the pool, be spoiled at the spa, taste the delicacies, or explore the venues on-board, until we arrive at the next amazing destination.

March 21, 2024. HO CHI MINH, VIETNAM. Docked 7AM to 7PM. Located on the edge of the Mekong Delta, this dynamic metropolis also features the ageless beauty of an ancient culture. French colonial architecture mixes with modern Asian influences, providing a diverse backdrop for the many motorbikes, scooters, pagodas, and street markets. Stroll the wide boulevards of this city, formerly known as Saigon, and visit The History Museum, which houses artifacts from two thousand years of Vietnamese history.
March 22, 2024. DAY AT SEA

March 23, 2024. BANGKOK/LAEMCHABANG, THAILAND. Arrive 8AM. Bangkok is a city of contradictions: high-rise buildings and popular clubs abound, but so do golden temples and lively street fairs. A visit to the National Museum is great for history buffs, while shoppers will love the bargains in the Banglamphu district.
March 24, 2024. BANGKOK/LAEMCHABANG, THAILAND. Depart 5PM. Check out Klong Toey, in central Bangkok. It features a highly discounted market, offering fresh eel, dried fish, and the lively smells, sights, and sounds of this waterfront-pier area.

March 25, 2024. KO SAMUI, THAILAND. Tendered 7AM to 5PM. This small tropical paradise, lined with coconut palms and white sand beaches and encircled by turquoise water is a perfect place to escape and explore. Gaze up at the Big Buddha, cool off in the natural pool at the base of Na Muang Waterfall and view the astonishing natural rock formations of Hin Ta and Hin Yai.
March 26, 2024. DAY AT SEA

March 27, 2024. SINGAPORE. Arrive 7AM. At first glance, this diamond-shaped island just off the coast of Malaysia gleams with modernism and commercialism, making it seem more Western than Eastern. But as you continue to discover the city-state, you'll uncover the eclectic mix of cultures, religions, ancient treasures and British colonial impressions that give rise to a unique Singaporean identity.
Remember, we only have 16 concierge staterooms at our special price. Please call us today to reserve your spot! 804-557-3006
Enjoy a relaxed luxury resort at sea. Reenergize. Go where you have never been before. Discover your world in the company of friends and neighbors. Be a Bucketeer!
NEW Bucketeer Hosted Japan Cruise March 2024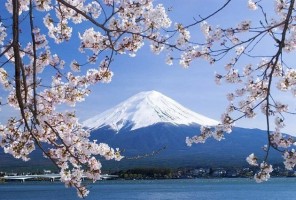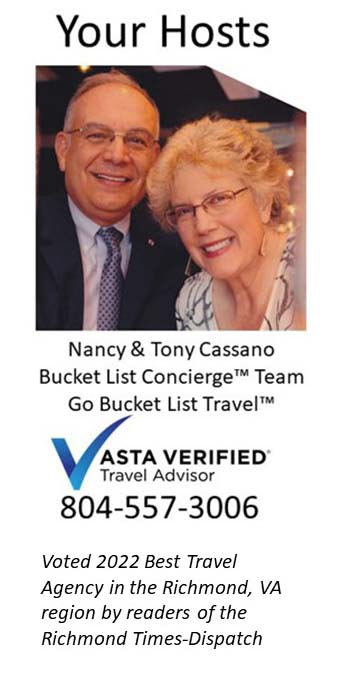 We invited you to come with us on this fantastic cruise to Japan during the height of the 2024 spring blossom season, a cruise sure to sell out.
Our ship, the beautiful mid-sized, 2,100 passenger Celebrity Millennium, will impress you. We have reserved exceptional staterooms at our special group prices, which include free drinks, email and scan Internet and gratuities.
Please call for availability and pricing: 804-557-3006
Immerse yourself in Japanese culture early on by savoring fresh sushi and authentic ramen in Tokyo. Admire the sacred Mt Fuji from a distance or go on a hike up the storied mountain. Spend a night in Kyoto and discover its wealth of temples and historic sites. Stroll down scenic Japanese gardens in Okinawa and go snorkeling in the vibrant coral reefs of Ishigaki. Find outdoor adventure on Jeju Island, where you can surf, snorkel, or descend into one of its majestic caves. While in Kagoshima, tour ancient castles or relax in one of the area's calming hot springs.
Our Bucketeers will save thousands per person, plus everyone, regardless of stateroom category, will receive free classic beverage package for two, free WIFI-[email&surf only] and free gratuities!
Sail Dates: March 28, 2024 to April 9, 2024
Roundtrip Tokyo
All staterooms are subject to availability so please call us today!
804-557-3006 or email at info@gobucketlisttravel.com

Itinerary
March 28: Yokohama. Depart 7pm. There aren't many places on Earth that blend ancient tradition and the ultra modern quite like Tokyo. Centuries-old gardens and cobblestone laneways live in perfect harmony with soaring skyscrapers and dazzling neon lights. Get immersed in an unrivalled dining scene, fashionable boutiques, and endless cultural encounters in this ever-evolving city. We can arrange custom pre and post cruise packages to extend your stay.
March 29: Mt Fuji (Shimizu). 7am to 3pm. On clear days, particularly in winter, Mount Fuji (Fuji-san in Japanese) is visible from as far as Tokyo, 60 miles away. When Japan's highest mountain is capped with snow, it's a picture-postcard perfect volcanic cone. One of the best-known symbols of Japan, this iconic mountain has been considered sacred since ancient times and was even forbidden to women until the early 1900s.
March 30: Kyoto (Osaka). Arrive at noon and remain overnight. Perhaps today you will visit Osaka Aquarium, one of the world's largest aquariums which has over 580 species of sea life on display, or be a kids again at Universal Studios Japan, the company's first theme park outside of the U.S.
March 31: Kyoto (Osaka). Depart at 6pm. Today would be the perfect day to visit lovely Kyoto in spring blossom, home to 17 different World Heritage Sites including Kiyomizudera Temple and Heian Jingu Shrine.
April 1: Kochi. 7am to 6pm. The capital of Kochi Prefecture on the southern coast of Shikoku is small, friendly, and boasts several attractions of interest to travelers. Make sure to enjoy some Katsuo no tataki, Kochi's most famous dish, and visit the temple and botanical garden at Mount Godaisan.
April 2: Sea Day. While at sea, take the time to recharge before the next adventure. Lounge by the pool, be spoiled at the spa, taste the delicacies or explore the venues on-board, until we arrive at the next amazing destination.
April 3: Okinawa. 7am to 5pm. On April 1, through June 22, 1945, The Battle of Okinawa, pitted United States Army and United States Marine Corps forces against the Imperial Japanese Army in the last major battle of WWII. Today, this ancient kingdom boasts crystal blue waters, tropical plants, and many fascinating creatures. Browse the shops on Kokusai Street and see Shuri Castle with its Tombs of Kings of Ryukyu. Then, watch for the rare Yambaru-kuina bird in Yambaru and explore the beautiful limestone of Gyokusen-do Cave.
April 4: Ishigaki. 8am to 4pm. Often called the most beautiful place in Japan, part of Okinawa Prefecture, Ishigaki Island is where many Tokyoites come to escape the big city. They seek the warm weather, great food, and friendly people. Some stay and adopt the slower pace of life here and maybe open a small café. History buffs visit Yaeyama Museum, near the port, to see local human remains dating back 24,000 years. They also trek to Tōrin-ji, a 1614 Buddhist temple that survived the 1771 tsunami to become Okinawa's oldest wooden building. Get out of town to experience the unspoiled beaches, dazzling waters, coral reefs, palm forests, pineapple plantations, and subtropical vistas that ring the island.
April 5 At Sea Day. A day to recharge.
April 6 Jeju Island, South Korea. 8am to 4pm. South Korea's tropical island paradise will enchant you with its sandy beaches, swaying palm trees and amazing volcanic landscape. Need a break from your beach towel? Waterfalls, museums, folk villages, scuba diving, hiking and festivals galore will keep you busy. Explore the colorful coral and sea life with a scuba dive off the coast of laid-back Seogwipo. Take an underground stroll through the world's longest lava-tube cave at Manjanggul.
April 7 Kagoshima. 10am to 6pm. Kagpshima is the southernmost city on Japan's bullet train network and the capital of Kagoshima Prefecture. The city is often compared with its Italian sister city, Naples, due to a similarly mild climate, streets lined with palm trees, and Sakurajima, Kagoshima's version of Vesuvius. Near port, find the fascinating Kagoshima aquarium, traditional Senganen Japanese gardens, museums, the Shiroyama mountain-top park with a view over the city, and Yakushima Island, a registered world heritage site. Plus, an abundance of hot springs, mud baths, and spas to promote serenity and relaxation.
April 8 At Sea Day. Your last opportunity to enjoy the spa
April 9 Tokyo (Yokohama), Japan. Your cruise concludes with a 6:30am arrival at the port of Yokohama
NEW Bucketeer Hosted Cruise to Norway May 2023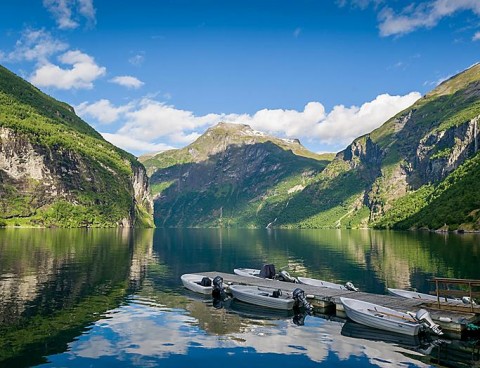 7N Cruise Roundtrip Southampton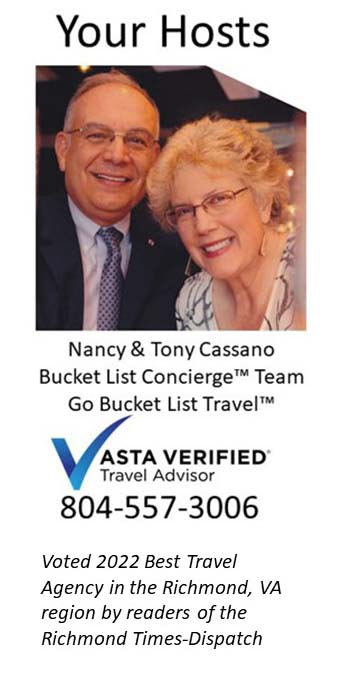 We last visited beautiful Norway in 2019 and we are delighted to organize this amazing 2023 Bucketeer holiday back to the land of the Vikings, dramatic fjords, massive glaciers and fantastic waterfalls. Come with us.
In 2019 our Bucketeers visited Oslo, rode the famous Flam Railway and cruised on the Aurlandsfjord.
Next year we will sail roundtrip from Southampton, UK and head to Norway's western coast on the North Sea to immerse ourselves in bucket list scenic beauty and breath-taking landscapes. We'll sail on Norway's most famous fjords where dramatic mountains will tower over our ship with waterfalls at every turn. See massive glacier fields. Visit UNESCO World Heritage Sites. And do a little shopping and tastings along the way.
Please join the fun. We will also have many options for you to extend your holiday in the UK and Ireland.
Sailing: May 14 – 21, 2023
Please call or email us today. Office: 804-557-3006.
We are holding 12 balcony and 4 oceanview staterooms on the Royal Caribbean Anthem of the Seas at special prices - priced from only $1,086 double occupancy, including all port charges and taxes.
[ Click Here for information on the Anthem of the Seas ]
Our reduced exceptional prices are subject to change until booked so call us today!
Please call us today 804-557-3006.

Hurry, call Go Bucket List Travel to book your stateroom. We'll be happy to find you the best stateroom for your budget.
Itinerary
May 14: Depart Southampton, UK. We depart at 5pm. Settle down and enjoy cruising once again.
May 15: Day at Sea. Explore the ship. The Anthem of the Sea is loaded with activities for young and old. Ever try to sky dive? You can on this ship. Take a ride on the Northstar as you fly over the ship for a seagull's view of Norway. How about bumper cars? You'll be amazed at all you can do.
May 16: Arrive Haugesund, Norway at 7am. Norway's first king, Harald Fairhair, whose rule began in the latter half of the 9th century, lived nearby, and he and several other early kings are buried in a mound here along the Karmsundet Strait. Today, Haugesund is a vibrant Scandinavian port town with colorful buildings, busy pedestrian shopping and dining areas and a jump-off point for massive glacier fields of Folgefonna National Park and to the 2,008-foot high Langfoss waterfall. Depart at 3pm.
May 17: This morning we will sail down the massive Geirangerfjord, a glacially carved masterpiece. This is the longest and deepest fjord on Earth! Mountains on either side tower over 4,600 feet above us and a parade of waterfalls cascade along the way as we cruise to the head of the fjord and the village of Geiranger, arriving at 11:30am. The sun sets late at this high latitude, 10:25pm, so we'll have plenty to see when the ship departs at 8pm for the cruise back out to the North Sea. Grab a drink and marvel at the sights!
May 18: This morning the sun will rise at 4:30am so get up early to take in the sights as our ship cruises up the Nordfjorden to the village of Olden. Arriving at 8am, we will have a full day with plenty of opportunities to hike and kayak and explore this region of the Vikings, perhaps even taking a tour to the nearby Tystigbreen glacier. The ship departs at 6pm for the evening sail back through the fjord to the sea.
May 19: Bergen, the second largest city in Norway, is our last port of call, famous for its colorful medieval Bryggen wharf area, a UNESCO World Heritage Site since 1979, and a maritime and trading heritage that goes back over a thousand years. We arrive at 7am so you'll have a lovely morning exploring the pedestrian commercial areas, busy markets, medieval churches and fortresses and pretty parks. At 2:30pm we'll bid goodbye to Bergen and Norway and begin our voyage back to Southampton.
May 20: Sea Day. This is a day to relax and pack and get in one more round of bumper cars up in the SeaPlex.
May 21: The Anthem of the Sea will arrive back at Southampton this morning at 6:am and you will be quickly cleared to head to the airport or to continue your holiday in the UK. We can help you arrange your next moves. Thank you for joining us and your fellow Bucketeers on the relaxing and invigorating cruise!
Please call us today at 804-557-3006!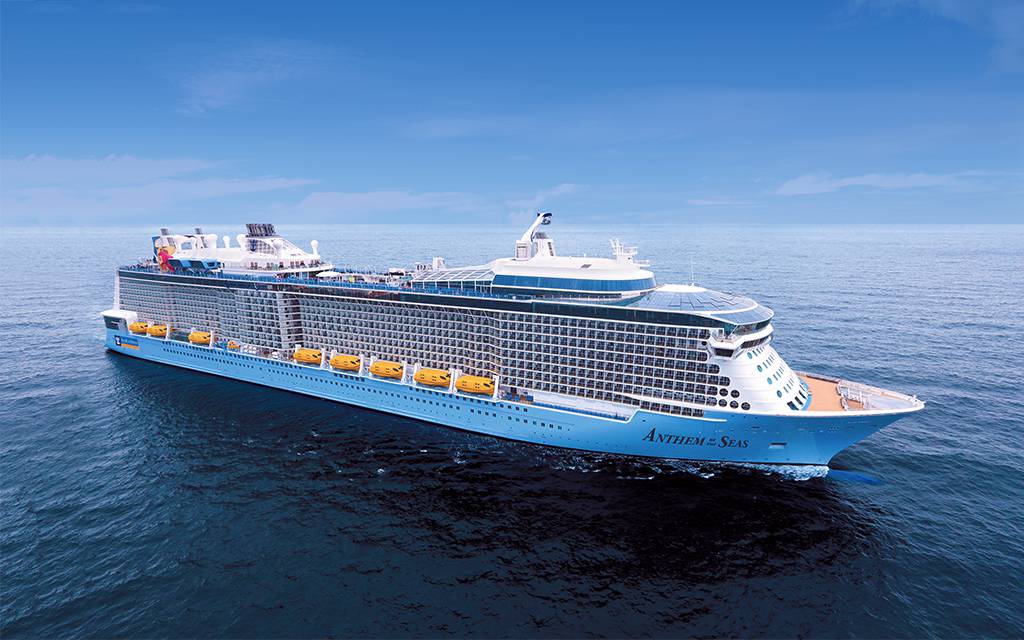 NEW. Bucketeer Hosted Iceland to Boston Cruise August 2023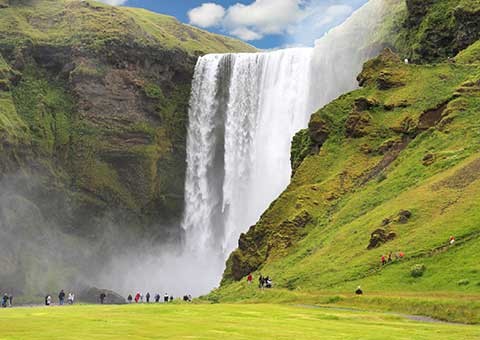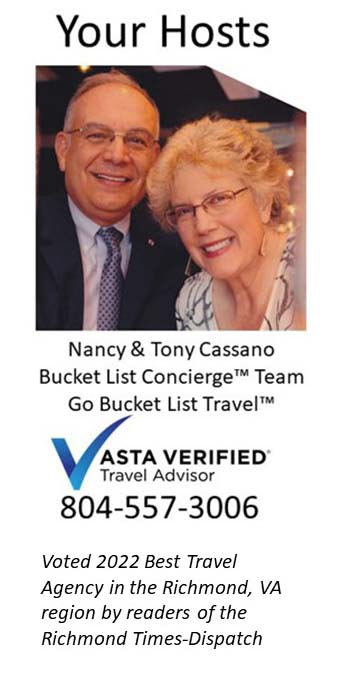 NEW! JUST ANNOUNCED....Make Plans to Come With Us and our Bucketeers to Iceland, Greenland and Canada in 2023
We have special pricing on the August 18, 2023 departure of the Celebrity Summit on its 2023 12 night voyage from Iceland to Boston with two stops in Iceland plus Canada and Greenland.
In February 2019, Celebrity Summit took part in Celebrity's fleet-wide Revolution. Restaurants and lounges became more than just dining rooms and pass time areas. Staterooms became home away from home and guests' personal sanctuaries. Celebrity Summit stopped being just a ship and became a better way to experience the world.
This cruise is booking quickly. Don't Delay.
Call us today at 804-557-3006 for this and other voyages or send us an email @ info@gobucketlisttravel.com.
Cruises are subject to availability at the time of booking.
Your 12 Night Adventure includes:
Accommodations on Board the Celebrity Summit
FREE Beverage Package
FREE WIFI Search and Email Package
FREE Gratuities
Optional Pre-and Post-Cruise Packages to extend your vacation.
PLUS, book by September 10 and receive extra Shipboard Credit Per Stateroom as our Bucket Benefit™ gift to you.

Aqua: $200
Concierge: $200
Veranda: $200
Oceanview: $100
Discounted Group Insurance Available
Itinerary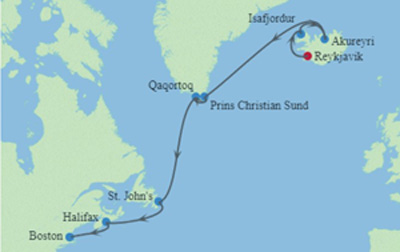 DATE PORT OF CALL ARRIVAL DEPARTURE
Friday, 18 August 2023. Reykjavik, Iceland. Depart 4pm Iceland's capital and largest city is located on the country's southwest coast at the head of Faxafloi Bay. Settled in 877 A.D., Reykjavik has grown into an important seaport and center of government and education with theatres, museums and observatories. Interestingly, this modern city still chooses to use water from nearby hot springs to heat all of its buildings. And you'll find on your cruise to Reykjavik that the culinary scene is eclectic and awesome. The seafood is amazing just about anywhere throughout the city and traditional Nordic salt cod or fish stews are readily available. But there is no shortage of international culinary favorites like French and all sorts of new Nordic fusion-style options as well. Explore the city's artistic boutiques for authentic Icelandic souvenirs and trinkets, like music boxes, unique clothing, driftwood furniture and fish-skin handbags.
Saturday, 19 August. Isafjordur, Iceland 8am - 5pm. Isafjordur, the largest town in the Westfjords peninsula, is known for its breathtaking landscapes. Here guests can enjoy and wide variety of outdoor activities from biking, hiking, kayaking and horseback riding to whale watching. They can explore the history of the town that started as a trading post in the 16th century with growth triggered in the 19th century by salt fish production which is still the most important industry for the town.
Sunday, 20 August. Akuregri, Iceland 7am - 4pm. Akureyri, Iceland is the country's second-largest city and one of the country's most important ports and fishing centers. Affectionately known as the Capital of North Iceland, it has a cool café scene, a growing gourmet movement, and a bustling nightlife that proves this city is more than meets the eye. From fabulous summer festivals fueled by the Midnight Sun, like the Akureyri Summer Arts festival (late June-late August), to some of the best skiing this side of the arctic circle, Akureyri, Iceland is a laid-back Nordic city and a study in contrasts. Soar into the blue sky to discover Grimsey Island, home to only 92 residents and thousands of sea birds. The city's Botanical Gardens is famed for its collection of high-latitude plants and well worth a visit. Explore the ancient lava formations of Dimmuborgir and the geothermal landscape of bubbling mud and hissing fumaroles at Namafjall Mountain. The Great Fish Day of Dalvik, on the second Saturday in August, where revelers feast for free on the North Atlantic's bounty is a paradise for seafood lovers. The city is best known as the gateway to Iceland's natural wonders – thundering waterfalls, gurgling lava fields, snow-capped mountains, sweeping fjords, and robust folk culture. Whatever you choose, it's sure to be the adventure of a lifetime.
Monday, 21 August. At Sea
Tuesday, 22 August. Cruise Prins Christian Sund, Greenland. Named for King Christian VIII of Denmark, this dramatic fjord separates the southernmost islands from the rest of South Greenland, a land of jagged mountains and green pastures where sheep farms border icy fjords and Norse history intersects with modern communities. Prince Christian Sound presents beautiful scenery for cruising, with mountains reaching 4,000 feet, glaciers inching toward the sea, and tidal currents that limit the formation of ice.
Wednesday, 23 August. Qaqortoq, Greenland. 7am - 5 pm. The largest town in South Greenland, which can still be covered on foot, offers visitors art, culture, Norse history, boat tours, hot springs, kayaking, and hiking. It's like an arctic riviera, but with floating icebergs and frolicking whales instead of sandy beaches and palm trees. Next to the central square, with historic buildings and pleasant cafés, Qaqortoq Museum displays a mix of modern art and classic culture. Trek up the hills for a stunning panorama of the area, complete with migrating sea ice. Take an excursion out to the local hot springs. Ahhh, this is the life.
Thursday, 24 August. At Sea
Friday, 25 August. At Sea
Saturday. 26 August. St John's Newfoundland, Canada. 7am - 6pm. St. John's, the capital of Newfoundland, is the province's largest city. Settled by the British in the 1600s , Saint Joh's is one of the oldest cities in the "New World." Known for its colorful row houses, it has the perfect balance of luxurious city and old town charm. Guests can wander the streets learning the history of this fishing town or, for the more adventurous, hike up to Signal Hill and enjoy the views.
Sunday, 27 August. At Sea
Monday, 28 August. Halifax, Nova Scotia, Canada. 7am - 6pm. Located on the shores of the world's second-largest natural harbor, the "City of Trees" adds to the pastoral beauty of Canada's maritime region. An extensive network of walking trails extends from the waterfront out to a series of beautiful parks and vibrant gardens, inviting exploration.
Tuesday, 29 August. At Sea
Wednesday. 30 August. Boston, MA . Arrive 7am
Bucketeer Hosted Hobbit Express Cruise January 2023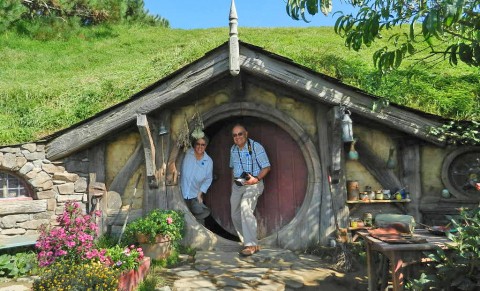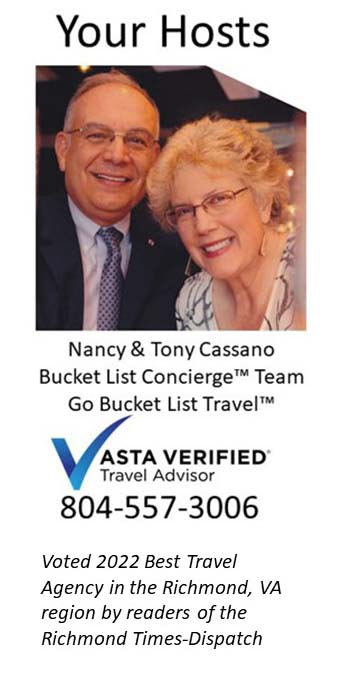 Come with us on January 26, 2023 when we sail south to New Zealand and Australia on a Bucketeer Adventure.
12 Night cruise, Auckland, New Zealand to Sydney, Australia
Our floating luxury retreat will be the award winning Celebrity Eclipse.
We escorted our very first group to New Zealand and Australia back in 2014. Our 2022 cruise was cancelled due to Covid, so now we're looking forward to returning in 2023.
The highlights of New Zealand are all about the scenery, fine wines, hobbits, local culture and friendly locals. It's what makes this remote nation so enchanting and unlike anything else you've ever seen.
Our cruise will end in Sydney, Australia. We will be delighted to design for you a custom post cruise package so you may experience Australia in style.
Please call us at 804-557-3006 for details.
Our 2023 Itinerary
1/26/2023 Thu Depart Auckland, NZ 6pm
1/27/23 Fri Tauranga, NZ 7am – 5pm
1/28/23 Sat Napier, NZ 10am – 5pm
1/29/23 Sun Picton, NZ 8am – 6pm
1/30/23 Mon Wellington, NZ 8am – 6pm
1/31/23 Tue Christchurch, NZ 8am – 6pm
2/1/23 Wed At Sea
2/2/23 Thu Dunedin, NZ 7am – 6pm
2/3/23 Fri Dusky Sound; Milford Sound, Doubtful Sound
2/4/23 Sat At Sea
2/5/23 Sun At Sea
2/6/23 Mon Newcastle, AUS 6am – 8pm
2/7/23 Tue Arrive Sydney, AUS
Please call for Prices
Your price includes a free classic beverage package for two, free Internet [surf and email] and free gratuities.
A deposit of $450 per person will hold your choice of staterooms.
All staterooms are subject to availability until booked.
On this Down-Under cruise we'll visit New Zealand's vibrant cities and national parks, immerse ourselves in New Zealand's beauty, enjoy a day at Hobbiton as showcased in The Lord of the Rings, learn about Maori culture and the cruise the New Zealand Fjordland. Our 12-night cruise also visits Newcastle, Australia and ends in exciting Sydney, Australia. Come join the fun!
Want to see more of Australia and/or New Zealand? We'll be designing custom independent packages to allow you the freedom to explore. For example, on our last visit we spent nine days traveling around the Australian Wine Countries near Adelaide, Melbourne and Sydney. Please give us a call at 804-557-3006 and let's discuss how you would like to experience the Lands Down Under.

Bucketeer Hosted Southern France River Cruise May 2023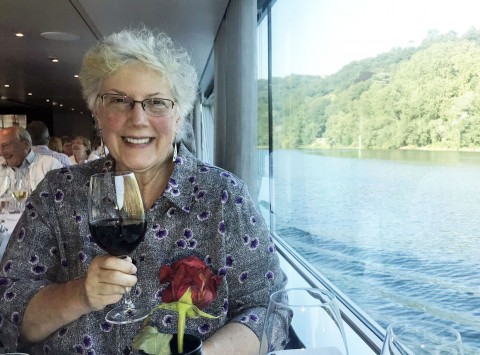 10 Nights from $6,745 p/p cruise only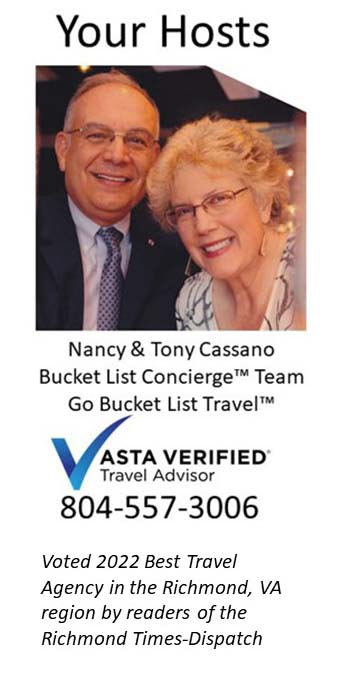 We invite you to return to France with Tony and Nancy Cassano of Go Bucket List Travel, May 25, 2023.
Take the time to discover the beauty of the South of France on this all-inclusive 11-day luxury river cruise, roundtrip Lyon.
Please call us today at 804-557-3006.
Over eleven awe-inspiring days, the tastes, sights and essences of Southern France unravel as you cruise the magical Saône and Rhône Rivers.
Savor the gourmet offerings in Lyon, the food capital of France, and immerse yourself in the acclaimed Burgundy wine region, sampling many of its products, and learning much about its history.
Marvel at iconic sights such as the Palais des Papes in Avignon, visit Arles and see the sights Vincent Van Gogh so famously painted during his time here. See Roman ruins and Neolithic cave paintings.
The possibilities are endless and the temptations of succumbing to the South of France become even more alluring.
We have special contracted rates, including:
All-inclusive 11-day luxury cruise from $6,745 per person, cruise only
Pay in full at booking and receive an extra 10% off per person [applies to Category C balcony staterooms and above]
A 5% military discount is also available to qualified guests
Pre and post-cruise custom France packages available
Every day will overflow with multiple touring options so you may experience a truly all-inclusive, personalized 5-star Scenic luxury river cruise in a class of its own.
Please call Nancy Cassano at Go Bucket List Travel - 804-557-3006.
All staterooms are subject to availability until deposited. Hurry, this lovely prime-time, late Spring luxury cruise will book out soon!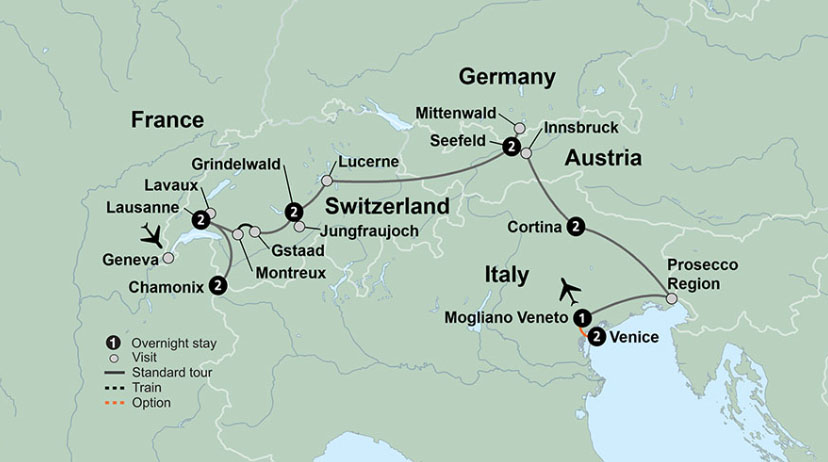 Events exclusive to this sailing will include:

cooking demonstrations,
wine and truffle tastings,
opportunities for kayaking and biking
shop with a chef and prepare your products in the exclusive on-board teaching kitchen
exclusive on-location private concerts and dinners,
painting workshops,
plus, multiple excursions to remarkable sites, including chateaus, wineries, art studios, the famous Pont du Gard aqueduct and even the Chauvet cave art.
Click Here for a detailed itinerary and more information. Come along with us. You'll be amazed!
Bucketeer Hosted Luxury Egypt Adventure November 2023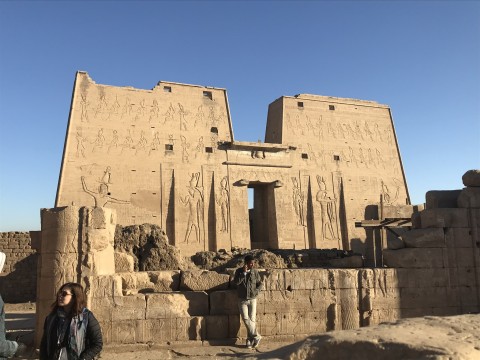 Egypt 11 Night Luxury Cruise Tour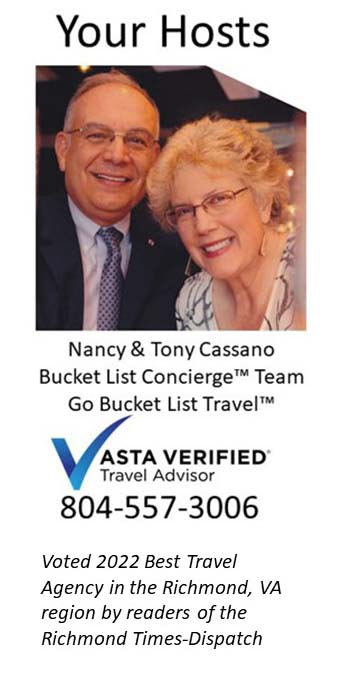 Come with us and twelve Bucketeer couples in November 2023 as we return to fascinating Egypt for an amazing seven-night luxury Nile cruise on the purpose built stunning river boat AmaDahlia, with only 36 spacious staterooms and a wealth of amenities; plus four-nights in Cairo at the prestigious Four Seasons Cairo Hotel at the First Residence, the #1 hotel in the city offering panoramic Nile views and brilliant international cuisine.
We are thrilled to take up to fifteen lucky couples with us on this Bucketeer Adventure℠ to revisit Egypt's priceless treasures and famed monuments and experience modern Egyptian hospitality. Join us!
November 10 - 21, 2023
Please call us at 804-557-3006 to hold your space.
See below for prices. Our special prices include an exclusive $250 early booking discount per person.
.
Our Egypt Bucketeer Adventure℠ includes:
Three nights pre-cruise at the five-star Four Seasons Hotel Cairo at the First Residence
Seven night Nile cruise on the new 72 passenger AmaDahlia, roundtrip Luxor
One night back in Cairo at the Four Seasons Hotel Cairo at the First Residence
A certified Egyptologist for every 20-25 guests.
Complimentary Airport Transfers
All entrance fees
Exclusive activities
Small group touring
Experiences Awaiting You
Prepare yourself to be treated to a connoisseur's discovery of this ancient civilization as only our friends at AmaWaterways can provide – with an unparalleled 11-night Nile River cruise and land experience that includes exquisite cuisine, authentic experiences and the extraordinary service for which AmaWaterways is renowned.
We will sail aboard the luxurious, newly designed AmaDahlia and explore ancient wonders, such as the beguiling Temple of Luxor and the mystifying Valley of the Kings and Queens. Plus, come face-to-face with the last survivor of the Seven Wonders of the Ancient World, the Great Sphinx and the three Pyramids of Giza.
While in Cairo we will be pampered at the luxurious Four Seasons Hotel Cairo at the First Residence with daily breakfast, panoramic views of the Nile, roof-top pool, numerous outstanding restaurants, spa and more.
This unforgettable itinerary includes exclusive experiences, such as a private tour of the tomb of Queen Nefertari and a private lunch at the Abdeen Presidential Palace and a tour of the newly opened Grand Egyptian Museum with over 125,000 artifacts on display, including the complete collection of priceless items found in King Tut's tomb.
Let us show you the many mysteries and secrets that have shaped Egypt's past and continue to influence the future of this remarkable land.
We have room for 3 more couples.
Past AmaWaterways clients will receive special added discounts.
Active and retired military, please ask for our military discount.
Our Itinerary
November 10 - Cairo Hotel check-in
Arrive in Cairo, where you'll be met by a AmaWaterways representative who will help you with your luggage and the customs and immigration process. With your baggage and customs taken care of and a new stamp in your passport, you will now be driven to the five-star Four Seasons Cairo Hotel at the First Residence. Relax by the rooftop pool and enjoy the view as your fellow Bucketeers arrive.
November 11 - Cairo - Grand Egyptian Museum and King Tut's treasures plus lunch at the famous Naguib Mahfouz Restaurant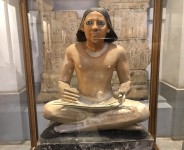 A full day of captivating attractions await, beginning with the new, exquisite Grand Egyptian Museum, built with a budget of over $700M to display nearly 120,000 artifacts. Home to some of the greatest masterpieces ever crafted, its unique collection of Pharaonic art includes mummies and the priceless treasures of Tutankhamen, the Boy King. Afterwards, we'll venture to the bustling and colorful 14th-century Khan el-Khalili for a welcome lunch at the famous Naguib Mahfouz Restaurant, named after one of Egypt's most well-known authors. Afterward, tour El-Moez Street, one of Cairo's most remarkable historic places. Then, a visit to the Mosque of Muhammad – also known as the Alabaster Mosque – which majestically sits on the summit of the Citadel of Saladin's courtyard. From the arcaded courtyard, enjoy the breathtaking view across the city to the Pyramids of Giza. Inside the Mosque, marvel at an ornate interior and a splendid array of lamps suspended from the intricately decorated ceiling. (B, L)
November 12 - Cairo - Ancient Memphis sites, including the Zoser Pyramids; Pyramids of Giza, the Great Sphinx and the Solar Boat Museum, including lunch at the historic Mena House Hotel overlooking the Great Pyramid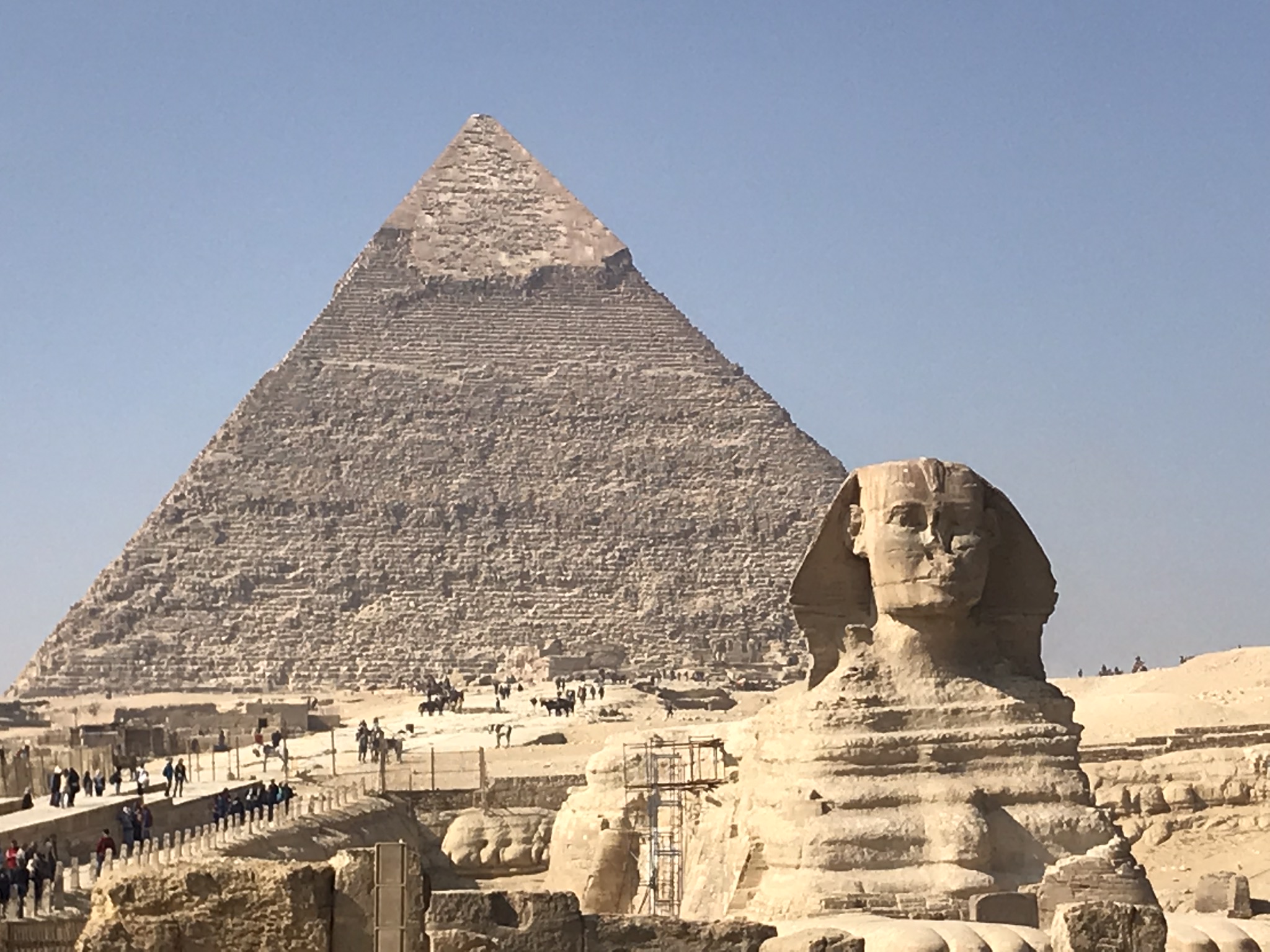 Discover the monuments at the UNESCO-designated ancient capital of Memphis. You'll visit the huge statue of Ramses II, the Alabaster Sphinx and the necropolis of Sakkara – site of the famous step pyramid of King Zoser, the oldest pyramid on earth. We'll then go to the Great Sphinx and the iconic Giza complex, which consists of three large pyramids built between 2589 BC and 2504 BC Another ancient wonder you'll encounter is the Khufu solar boat designed to carry the pharaoh across the sky with the Sun God, which is restored and preserved in the Giza Solar Boat Museum. Today's adventure concludes with a lovely lunch at the famous Mena House, a historic palatial hotel, based in the shadow of the great Pyramids of Giza. (B, L)
November 13 - Cairo - Flight to Luxor and embark on our floating luxury hotel - Luxor Temple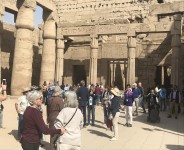 After checking out of the hotel, we take a morning flight south to Luxor, a UNESCO World Heritage Site and home to two astonishing temples—Karnak and Luxor. Luxor is also our gateway to many of Egypt's vast treasures that you'll discover throughout your Nile River Valley cruise, so it is here that you'll be welcomed aboard the AmaDahlia. During the late afternoon, you will visit the Temple of Luxor, constructed over hundreds of years by Amenhotep III, Ramses II, Tutankhamun and other pharaohs. After your visit, continue to experience Egyptian magic with a traditional folkloric-style belly dance on board the AmaDahlia. (B, L, D)
.
November 14 - Luxor - The Valley of the Kings and Queens, The Temple of Queen Hatshepsut at Deir el-Bahari, the Colossi Memnon and exclusive access to the Tomb of Queen Nefertari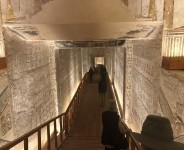 Today we visit the tombs of ancient Egypt in the Valley of the Kings— one of the most famous archeological sites in the world. The spectacular rock-cut tombs located on the west bank of Luxor include that of the enigmatic King Tutankhamun, whose mummified remains are still here on display. Afterwards, we go to Deir el-Bahri to see the Temple of Hatshepsut, one of Egypt's most successful pharaohs and its first female ruler. Next, visit the Valley of Queens, home to the mummified remains of more than 30 queens and princesses, including Nefertari's Tomb, where you'll enjoy exclusive access. Your day's adventure concludes with an up-close view of the Colossi of Memnon—two gigantic statues of Pharaoh Amenhotep III. Once back on board the AmaDahlia, cap the day off with a Captain's Welcome Cocktail. (B, L, D)
November 15 - Edfu - Temple of Horus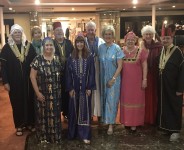 The city of Edfu is best known for one of Egypt's most remarkably preserved temples, dedicated to Horus, the falcon-headed god. Built in 230 BC, it is the second-largest temple in Egypt and a UNESCO World Heritage Site, with walls that display compelling details about the religion and language of the country's Greco-Roman period. After visiting Edfu, relax on board and take in the Nile River's timeless landscapes as the ship continues onward to Aswan, and then in the evening, celebrate your inner Egyptian at an onboard Galabeya party. Don traditional Egyptian attire, meet new friends, toast to adventures past and future, dance and bask in the glory of the Egyptian night. (B, L, D)
November 16 - Aswan - Free time or optional trip to Abu Simbel plus Felucca ride to Nubian Village of Hessa.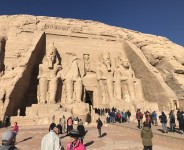 Enjoy free time in Aswan or go on an optional excursion to Abu Simbel. If you choose the optional excursion, you'll take an early morning flight to Lake Nasser to the more than 3,000-year-old Abu Simbel, a UNESCO World Heritage Site dedicated to Ramses II, one of the most active of pharaohs, along with the smaller temple dedicated to his chief wife Queen Nefertari. The front of the main temple has four gargantuan statues of Ramses II on his throne, each measuring nearly 70 feet high and discovered half buried in sand in 1813. During the afternoon, take a peaceful ride in a felucca, a traditional Egyptian sailboat, to the colorful Nubian Village of Hessa. Meet the warm and friendly Nubian people who will welcome you to their village. Enjoy lunch here before going back to the ship. Tonight, there is an optional outing to a sound and light show at Philae Temple. (B, L, D)
November 17 - Aswan - The Unfinished Obelisk, the High Dam and Philae Temple Temple of Sobek and Temple of Haroeri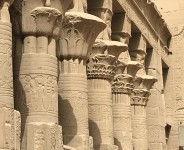 Today we visit the Aswan High Dam and then the Unfinished Obelisk, commissioned by Queen Hatshepsut. Next, explore the UNESCO-designated Philae Temple complex, with one of the most stunningly restored and preserved hieroglyphs in Egypt, built between 380 BC and 362 BC and dedicated to the goddess Isis, the wife of Osiris and mother of Horus. After our visit here we cruise to the Great Temple of Kom Ombo, where its soaring columns dramatically rise above the Nile River. Unique in Egypt, this temple is dedicated to two gods—the crocodile god, Sobek, sitting on the right; and the falcon-headed Haroeris, "The Good Doctor." Once back on board the AmaDahlia, enjoy an afternoon of scenic sailing to Esna, where you'll spend the night before sailing back to Luxor. (B, L, D)
November 18 - Luxor - Karnak Temple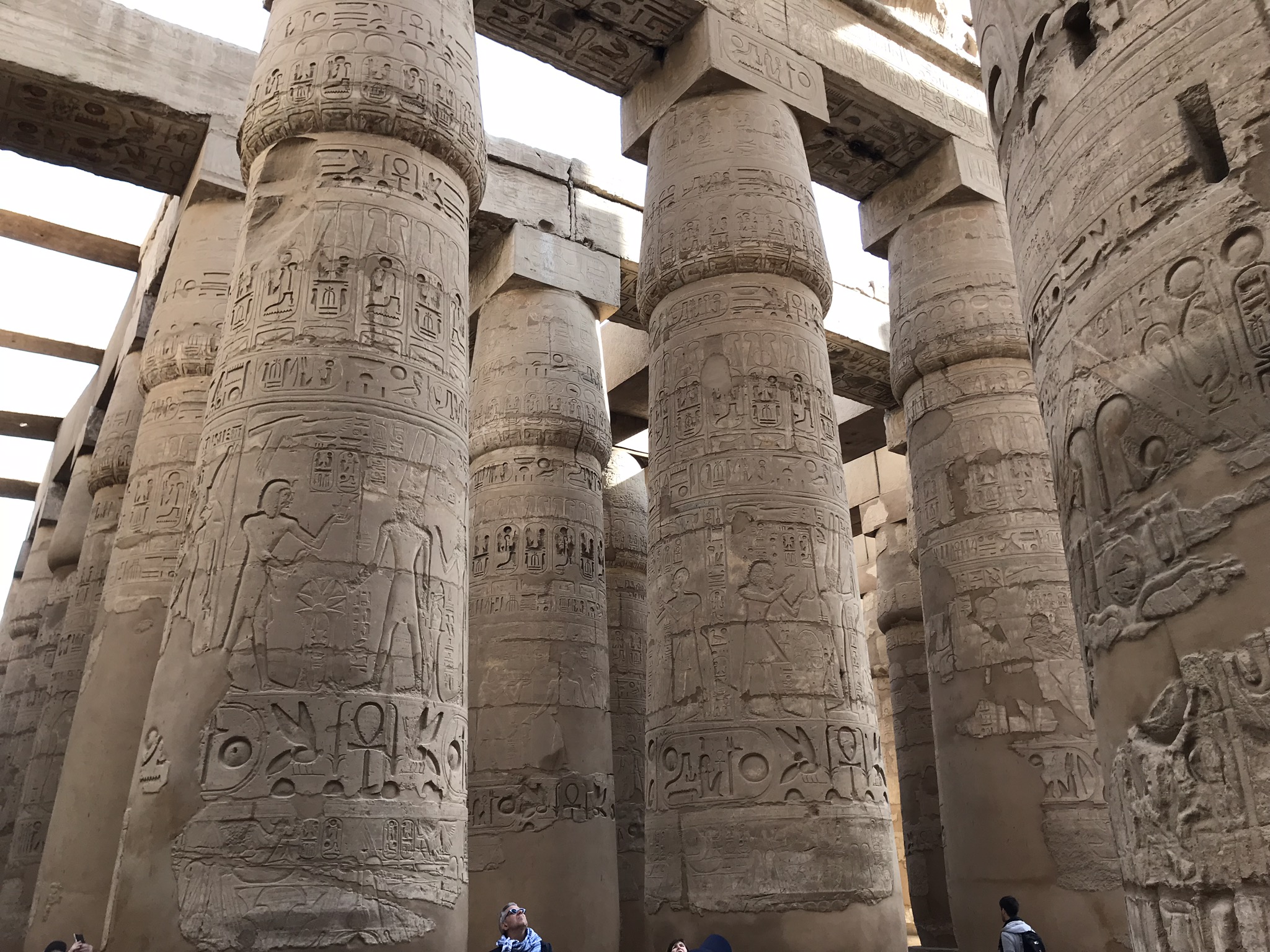 We will enjoy the morning cruising back to Luxor, where you'll explore the Temple of Karnak, the largest religious complex in Egypt and one of the largest in the world, covering about 200 acres in a vast network of columns, hieroglyphics, obelisks, sphinxes and colossi—even a lake. Built over the course of 1,300 years, it is overwhelming. 80,000 laborers took part in its creation during the 19th dynasty alone. Despite its rich history, the temple lay hidden until the 19th century. The effort to restore it continues still. The Hypostyle Hall is a great architectural marvel and filled with its roof blocks, supported by colossal 134 columns standing at 70 feet high, with 12 larger columns standing at 80 feet high lining the central aisle. It is still the largest room of any religious building in the world. (B, L, D)
November 19 - Luxor - The Great Temple of Abydos of Seti I and The Temple of Hathor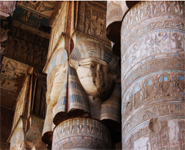 This morning we set sail to Qena to explore the Great Temple of Abydos of Seti I, one of the lesser-known pharaohs of the New Kingdom of ancient Egypt. Next, you'll go to Dendara to visit the best-preserved temple in Egypt, the Temple of Hathor – the Goddess of Love, to whom the powers of joy, feminine love and motherhood were attributed. The temple was built by Ptolemy and a group of Romans who worshipped her; so don't miss the back of the temple where there is a relief depicting Cleopatra with Caesarion, her son by Julius Caesar, the Roman Emperor who brought us the months of July and August. Following our visit here, we sail back to Luxor. (B, L, D)
.
November 20 - Luxor - Flight to Cairo Cairo Exclusive private tour of the Abdeen Presidential Palace with lunch at the palace Old Cairo, The Hanging Church and Ben Ezra Synagogue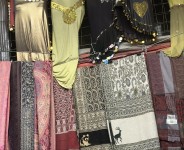 This morning after breakfast we disembark the ship in Luxor and fly back to Cairo where you will be taken to the Abdeen Presidential Palace, considered one of the most luxurious palaces in the world. The palace consists of multiple museums, including the Silver Museum; the Arms Museum; the Royal Family Museum; a Presidential Gifts Museum and a Historical Documents Museum, which is a relatively new addition. It is also one of the official residences and places of work for the President of Egypt. Afterwards, be treated to a very special lunch at the palace. Finally, you'll explore the old part of the city, which includes Coptic Cairo, where the Hanging Church and Ben Ezra Synagogue are located. (B, L)
November 21 - Cairo - Return flight home
Bid farewell to Cairo and prepare for your flight home. Your trip includes transfers to the airport for your flight home or onward to an optional cruise/tour extension. (B)
Our Ship - The AmaDahlia

When it's time to embark for your Nile River cruise, you'll be warmly welcomed aboard a beautiful river cruise ship where luxury always means love with AmaWaterways. The stunning AmaDahlia is an inviting 72-passenger ship offering 36 standard staterooms, including 16 magnificent suites with a wealth of amenities that will surprise and delight you, including a heated sun-deck swimming pool and bar, The Chef's Al Fresco Restaurant, hair and nail salon and two massage rooms. Marvel at scenic Nile River views in luxury, enjoy regionally inspired entertainment and savor the flavors of both local and Western cuisine on board.
The AmaDahlia Deck Plan

Our Prices
Our Bucketeers will receive a special $250 per person early booking discount for French balcony staterooms and above. All Bucketeers who have sailed with AmaWaterways will also receive special extra benefits.
Fares include complimentary transfers to and from the Cairo Airport
Fares below do not include $450 intra Egypt air, roundtrip Cairo to Luxor
Prices below include the $250 p/p discount for Category CB and above staterooms:
MS - French Balcony - 400 SQ FT - $8,398 - 2 LEFT
SA - French Balcony and Outside Balcony - 370 SQ FT - SOLD OUT
SB - French Balcony and Outside Balcony - 370 SQ FT - SOLD OUT
CA - French Balcony - 226 SQ FT - $7,548 - 4 LEFT
CB - French Balcony - 226 SQ FT - $7148 - 2 LEFT
E - Window - 194 SQ FT - SOLD OUT
AmaWaterways Additional Loyalty Discounts for Past Clients
One previous cruise: $100 discount per person
Two previous cruises: $200 discount per person
Three or more cruises: $100 discount p/p plus an upgrade to a higher stateroom - CB to CA or SB to SA
Military Discounts Available.
Intra Air - Cairo to Luxor roundtrip - additional $450 person
Deposit: $1,200 per person (50% nonrefundable)
Single rates available
Extras
Abu Simbel Excursion: $370 per person when prebooked
4 Night Jordan package (pre-cruise) - $2,489 per person double
3 Night Dubai Package (pre-cruise) - $1,649 per person double
4 Night Israel Package (post-cruise) - $3,729 per person double
Egypt's fascinating story awaits to be discovered. Grab your "Indiana Jones Hat" and join us!
Please give us a call at 804-557-3006 for more information.
All spaces and stateroom categories are subject to availability.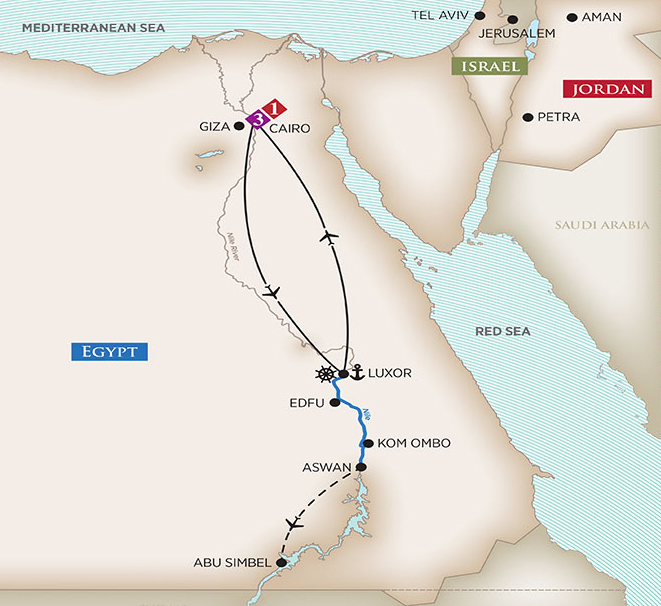 NEW Special Rates: Croatia, Greece and Turkey Cruise May 25, 2023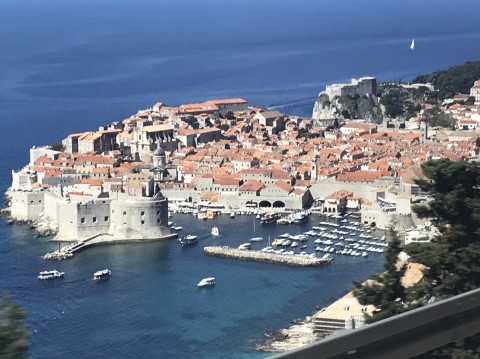 Free Shipboard Credit, Drinks, WIFI and Tips plus Shipboard Credit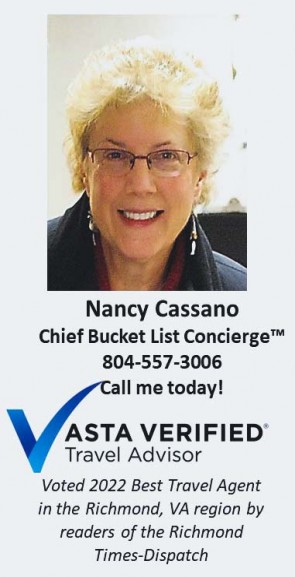 At Go Bucket List Travel we are always looking for best value, high quality vacation deals for you, like this fabulous 9 night luxury cruise from Venice to Athens in May 2023.
Our amazing contract rates offer you a savings of up to $650 per person, double occupancy. PLUS, $150 shipboard credit per stateroom.
Prices include all taxes and port charges, gratuities, adult beverages and shipboard internet.
A refundable $450 per person deposit will hold your stateroom.
You will especially enjoy this cruise on the 2,184 passenger Celebrity Constellation with its generous times at every port. Depart from Varenna, Italy near Venice on May 25, 2023 for a 9-night luxury voyage to the eastern Mediterranean with stops in Croatia, Greece and Turkey. If you are a Celebrity Captain's Club member, please call us about a one category upgrade for veranda and concierge staterooms.
Greece and Croatia's Dalmatian Coast are first destinations to come to mind for temperate climate, coastal views, crystal blue waters, and ancient history in every city along every alleyway. Now, we can pass along to you very special group rates that are substantially below current internet rates on this very popular itinerary.
This is the perfect cruise for romantics, history buffs, beach lovers, food and wine nuts, families and friends.
Do not delay. We are also seeing exceptional air rates. Call your friends, then please call us as soon as possible: 804-557-3006.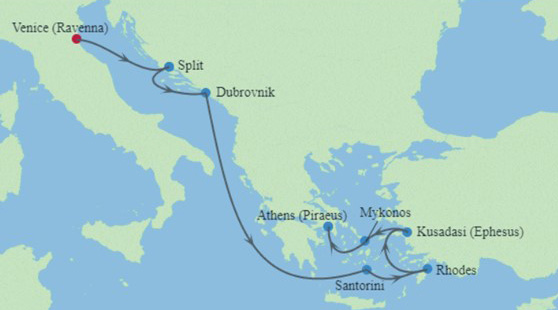 Departure: May 25, 2023.
Itinerary: Varenna, Italy - Split, Croatia - Dubrovnik, Croatia - Santorini, Greece - Rhodes, Greece- Athens, Greece - Ephesus, Turkey - Mykonos, Greece - Athens, Greece
Prices are good for a limited time only, subject to availability.
Please call us at 804-557-3006 for details.
Prices and Amenities
Our exceptional contract prices will save you up to $850 per person!
Your price includes free drinks, WIFI and gratuities PLUS $150 shipboard credit!
Our prices, per person, double occupancy, including port charges and all taxes.
Plus, a Special Group Early Booking Bonus when you book by July 24, 2022
Extra Shipboard Credit Per Stateroom
Concierge: $200
Veranda: $200
Oceanview: $100
Stateroom Prices [per person]
Concierge Class C2: $2,380 per person; save $650 per person [2 available]
Veranda Class V3: $2,272 per person; save $400 per person [2 available]
Ocean View O1: $1,565 per person; save $350 per person [4 available]
You must deposit a refundable $450 per person to grab this offer.
8 Staterooms are available at these prices so call you friends!
To find out more about this cruise, please contact us right away at 804-557-3006 or send us an email.
You Will Visit
Varenna, Italy. May 25. Arrive anytime after noon.
Varenna, Italy. May 26. Underway at 5pm. You have a full day for excursions to Venice, Bologna or Ravenna.
Split, Croatia. May 27. Arrive 8am. Underway at 7pm. The charm and effortlessness of Split, Croatia's second-largest city, recalls hundreds of years of history. With a stop in Split, you'll get access to excellent Dalmatian food, Romanesque influence, and a city teeming with energy and history.
Dubrovnik, Croatia. May 28. Arrive 8am. Underway 7pm. While on your Dubrovnik cruise, walk along the historic streets of Old Town, stopping in at a dive bar or at a sidewalk cafe along the way. Or, take a cable car up Mount Srd for a panoramic view of the city from the summit of a 412-mile high hill. The Old City Walls were featured in HBO's Game of Thrones, and fans of the show flock to Dubrovnik each year to feel part of the action. Enjoy Dubrovnik's vibrant arts and museum scene, stopping in at the Rector's Palace and Cultural Historical Museum, or go island hopping via boat to experience the crystal-clear waters of the Adriatic Sea.
Sea Day. May 29. It's time to relax. How about a visit to the spa?
Santorini, Greece. May 30. Arrive 8:30am. Underway 10pm. Though it's no longer a well-kept secret, Santorini's charm cannot be diminished. The island's multicolored structures pop against the blue-and-white buildings and the turquoise Aegean sea below. Less academic than Athens, quieter than summer party town Mykonos, Santorini is one of the most-visited cruise destinations and for good reason.
Rhodes, Greece. May 31. Arrive 9am. Underway 7pm. Rhodes is known for its stunning beaches, vibrant culture, and thousands of years of history conveniently at your fingertips. Experience winding Byzantine streets in Old Town, see ancient ruins, and venture on from the northernmost point of Rhodes to other age-old cities like Lindos or the beach of Faliraki.
Ephesus (Kusadasi) Turkey . June 1. Arrive 9am. Underway 10pm. Kusadasi will give you a look at thousands of years of history. Head further inland to the ruins of Ephesus, where you'll discover an off-the-beaten-path approach to Turkey. Ephesus is known for its significance in early Christianity. Visit the House of the Virgin Mary, where it's said that the mother of Jesus Christ lived out her final days. Venture to the city of Priene on a day trip, where the ruins of the Temple of Athena are the main attraction. Because the excavation of Ephesus is just beginning, who knows what marvels are still buried?
Mykonos, Greece. June 2. Arrive 8am. Underway 9pm. Mykonos is perhaps the most known and famous of the Greek isles, and public fascination with the island has seen a massive uptick in recent years. The secret's out—Mykonos is sophisticated and glossy, the younger sibling of Athens, where bright white buildings pop against seriously blue waters and bougainvillea blooms unrestricted. Revel in incredible nightlife, alluring white sand beaches, and a stay-up-all-night spirit.
Athens (Piraeus), Greece. Arrive 6am. Disembark by 9am. If you do not wish to head to the airport, we can arrange custom post cruise extensions here in Athens and elsewhere in Europe. As the capital of Greece and one of Europe's most bustling cities, Athens is powered by 5,000 years of history. At night, the city of Athens glows from afar, light reflecting off the ancient ruins. Today travelers flock from around the world to experience its history while on cruises from Athens. After all, the art, theatre, architecture, and philosophy of Athens had ripple effects through the fabric of entire civilizations. A Greek island cruise from Athens wouldn't be complete without seeing the metropolis' major sites—the unforgettable Acropolis, the Parthenon, a hike up Mount Lycabettus, or tours of museums containing antiquity's greatest treasures dating back to the 5th century BC. Though Athens is a city of ruins, it's the very essence of modern Greece.
Please call Go Bucket List Travel at 804-557-3006.
NEW Special Rates - Bermuda Cruise June 2023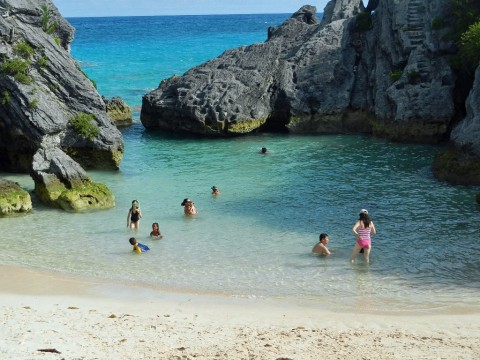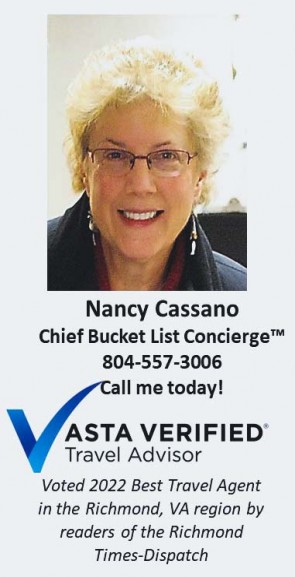 651 Miles down east of Cape Hatteras lies the lovely playground of Bermuda, one of our favorite destinations.
Shaped like a fishhook, Bermuda is only a few miles wide and about twenty miles long from tip to tip.
If you love golf, Bermuda features eight challenging courses, a remarkable feat considering the small size of the island. We have enjoyed playing at Turtle Hill, Port Royal and Ocean View.
Are you a watersports fan? Jump on your jet-ski or don your flippers. Bermuda's coral reefs team with life and are the resting place for over 100 wrecks, many within a short distance from the shore. Yes, Bermuda's beach sand really is pink.
At Go Bucket List Travel we are always looking out for best value, high quality vacation deals, like this relaxing 7 night luxury cruise to Bermuda, roundtrip from convenient Cape Liberty, New Jersey in June 2023.
You'll sail on the newly upgraded 2,184 passenger Celebrity Summit.
June 11 - 18, 2023
Our special group rates will impress you. Promotions are capacity controlled so please do not delay. Call us today.
Call us today: 804-557-3006
Prices include all taxes and port charges, gratuities, adult beverages and surf internet.
A refundable $450 per person deposit will hold your stateroom.
If you are a Celebrity Captain's Club member, please call us about a one category upgrade for veranda and concierge staterooms. Military discounts are also available.
This is the perfect cruise for romantics, golfers, beach lovers, watersports fans, cruisers, families and friends.
Do not delay. Cape Liberty is super convenient off the New Jersey Turnpike with ample covered parking at the pier. Call your friends, then please call us as soon as possible: 804-557-3006.

Itinerary:
June 11: Depart Cape Liberty at 4:00pm; Cruise New York Harbor in View of the Statue of Liberty from 4:45pm to 5:30pm
June 12: Sea Day
June 13: Sea Day
June 14: Arrive Bermuda Royal Naval Dockyard at 8:30am
June 15: In Port Bermuda
June 16: Depart Bermuda at 4:00pm
June 17: Sea Day
June 18: Arrive Cape Liberty 8:00 am and Depart
Prices are good for a limited time only, subject to availability.
Please call us at 804-557-3006 for details.
Prices and Amenities
[Staterooms are subject to availability and promotions are capacity controlled, so please call today]
Our exceptional group prices plus a current limited time promotion will save you up to $932 per person!
Your price includes free drinks, surf WIFI, gratuities, port charges PLUS up to $150 shipboard credit per stateroom!
PLUS, book by August 10 and receive extra Shipboard Credit Per Stateroom as our Bucket Benefit™ gift to you.
Aqua: $200
Concierge: $200
Veranda: $200
Oceanview: $100
Stateroom Prices [per person, subject to availability]
Aqua Class A2, 271 sqft: $2,129 [2 available]; save $930 per person + SBC
Prime Concierge Class C2, 251 sqft: $1,989 [4 available]; save $865 per person + SBC
Deluxe Veranda Class DV, 213 sqft: $1,919 [8 available]; save $825 per person + SBC
Prime Ocean View O1, 171+ sqft: $1,559 [2 available]; save $651 per person + SBC
Please call us today at 804-557-3006 with your refundable $450 per person to grab this offer.
16 Staterooms are currently available at these prices so call you friends!
To find out more about this cruise, please contact us right away at 804-557-3006 or send us an email.
The Affluent Traveler Collection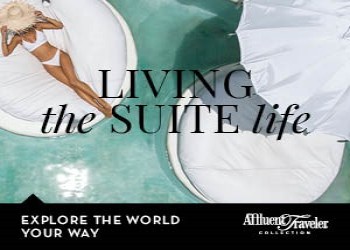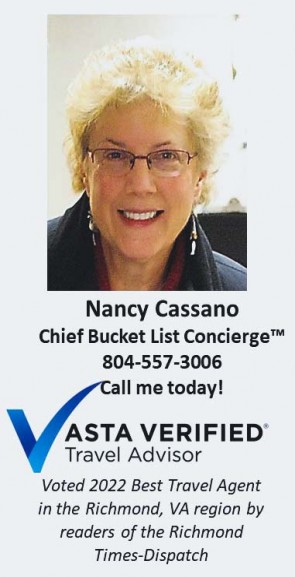 As a member of the Affluent Traveler Collection, we have access to preferred travel suppliers and destinations, wonderful offers and extra amenities to make your vacation an amazing experience.
We are proud to partner with suppliers that offer the world's finest travel experiences. Through long-standing relationships with the most upscale hotels, cruise lines, guided vacation companies and more, we have cultivated an unparalleled medley of diverse, exotic and unique travel products that will excite and entice anyone seeking an opulent and grand travel experience.
Please call us at 804-557-3006 for today's outstanding offers.
Escorted Luxury Tour Specials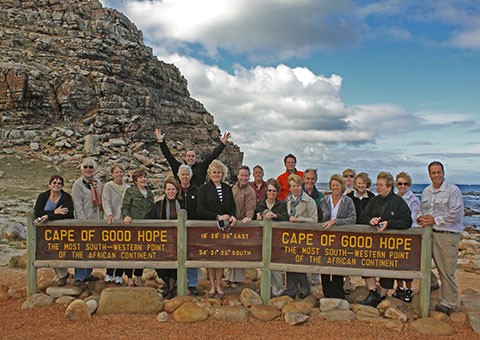 Save Now on 2022 Fall Tours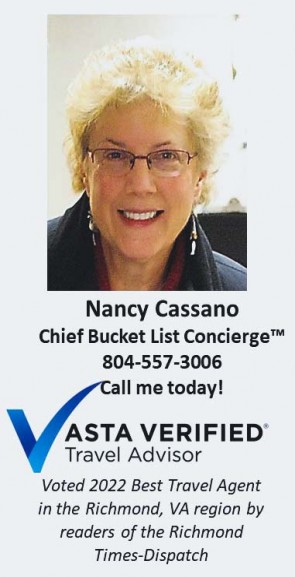 Where Can We Send You?
We at Go Bucket List Travel have a passion for travel.
Our goal is to meet our client's "Bucket List" requests by offering the widest possible options for experiencing the ultimate vacation.
For many of our clients, an all-inclusive packaged luxury, small group tour is the best option for experiencing the world. These clients prefer to travel in safety with a small group and benefit from the services of exceptional tour guides, travel concierges and set schedules.
The good news is that our travel industry network of trusted supplier partners represents the best in escorted luxury travel services. This allows us to find for our clients the best pre-designed packages that will maximize their fun while offering the best possible prices and scheduling.
We are busy booking 2022, 2023 and even 2024 escorted tours.
Call us today for special prices on remaining 2022 tours and early booking bonuses for 2023 and 2024 escorted tours.
804-557-3006
Our favorite Suppliers
To find out more about these luxury, small group tours, please contact us right away at 804-557-3006 send us an email @ info@gobucketlisttravel.com .
The benefits of a fully-escorted tour:
Cancellation protection that allows for trip cancellation prior to departure

Scheduled itineraries and fixed ground prices that allow you to plan ahead, often as much as 16 months ahead

Imaginative itineraries that blend cultural experiences and free time to explore

Head of the line privileges to minimize delays

Dedicated tour guides and local experts

Choice of travel style and accommodation levels from budget to plush

Perfect for groups who wish to travel together

Ideal for multi-generational travel
Canadian & USA Rail Adventures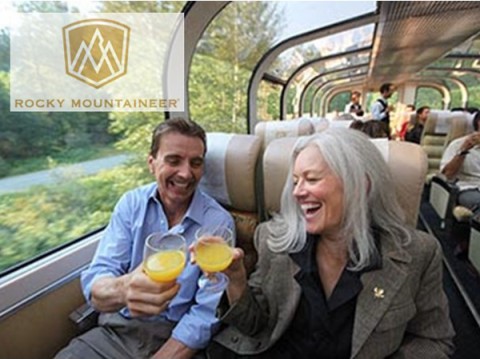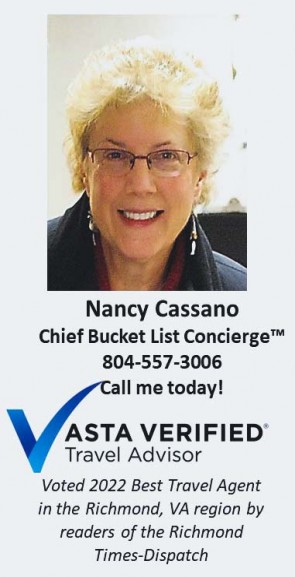 All Aboard 2022!
Head to Western Canada or the USA and enjoy the unforgettable Bucket List experience of rail travel on the Rocky Mountaineer.
Call us today at 804-557-3006
New Route
Rocky Mountaineer announced a new route in the United States. The "Rockies to the Red Rocks" route will be a two-day train journey between Denver, Colorado, and Moab, Utah, [ or reverse ] with an overnight stay in Glenwood Springs, Colorado, a resort city in Colorado [ elevation 5,761' ] known for its hot springs. The itinerary is available from August through October.
The two-day rail journeys, including a one-night hotel accommodation in Glenwood Springs, will start from $1,250 USD plus tax per person.
Please call us at 804-557-3006 for details and to hold your space.

Perks: [7 day /8 night packages]
1 x additional hotel nights at the beginning or end of the qualifying package in Vancouver, Calgary, or Victoria
1 x airport transfer from the hotel to airport or airport to hotel, in Vancouver or Calgary
1 x set-menu dinner at a hotel in the destination of choice, excluding rail days
Perks for 5 – 7 day packages:
1 x additional hotel night at the beginning or end of the qualifying package in Vancouver, Calgary, or Victoria
1 x airport transfer from the hotel to the airport or airport to the hotel, in Vancouver or Calgary
Full payment of the balance is required 60 days prior to departure.
Call Go Bucket List Travel today at 804-557-3006.
AmaWaterways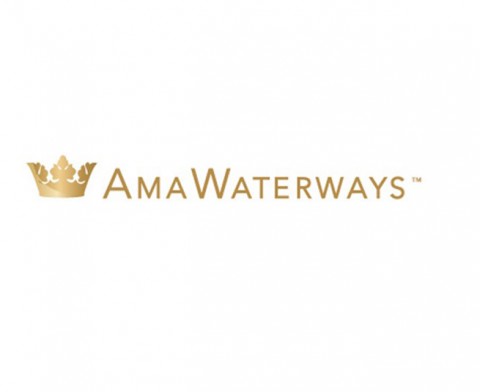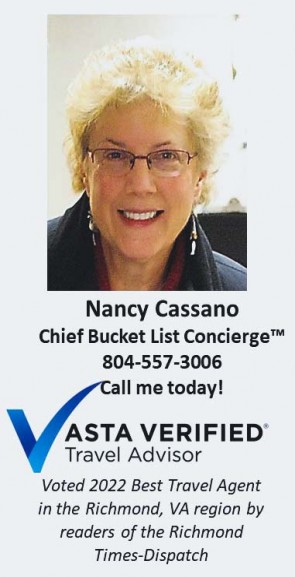 Award-winning AmaWaterways continues to lead the river cruise industry setting new standards in river cruising year after year.
Ask us about the fabulous complimentary pre-cruise packages available on many European cruises, when booked now through December 31, 2022.
A fleet of custom-designed vessels in Europe, Russia, Asia and Africa.
Innovative ship designs emphasizing 75-80 spacious and stylish staterooms per ship
Premium amenities
Exceptional cuisine
Impeccable service
Call us today at 804-557-3006 for information or use our handy quote link.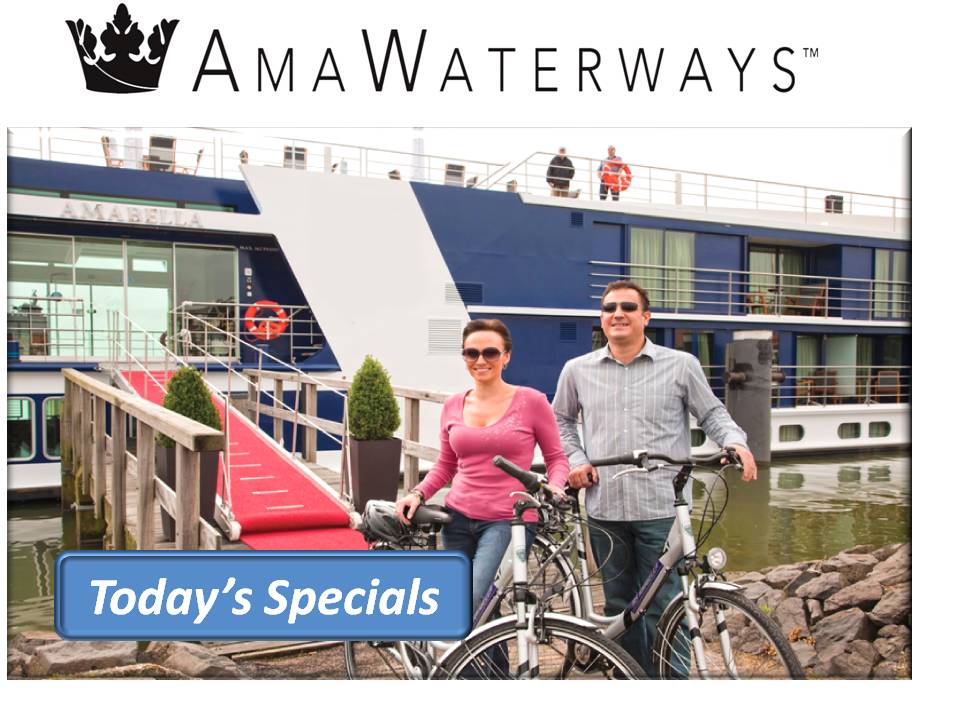 ​
Avalon Waterways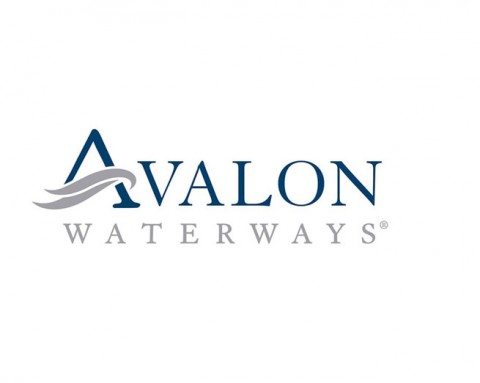 Avalon has mastered the art of blending luxury with comfort, and now—blurring the line between outside and in. Not only will your Panorama Suites on your Suite Ships be 30% larger than the industry standard staterooms, your wall-to-wall and floor- to-ceiling windows open wider than any other, creating river cruising's only Open-Air Balcony and an open invitation to discover and dream.
On November 28, 2022, join us for a hosted Christmas Market Cruise on the lovely Avalon Impression as we sail from Nuremberg to Vienna, with an optional pre-cruise visit to Prague. Click Here for details.
Please call us at 804-557-3006 to discuss your river cruise dreams, or use our handy quotation link
And speaking of dreaming in your Panorama Suites, Avalon has turned your bed to face the window, giving you a bed with a view for the sweetest visions ever. Even if you're a seasoned traveler, you've never seen Europe like this.

Emerald Waterways Specials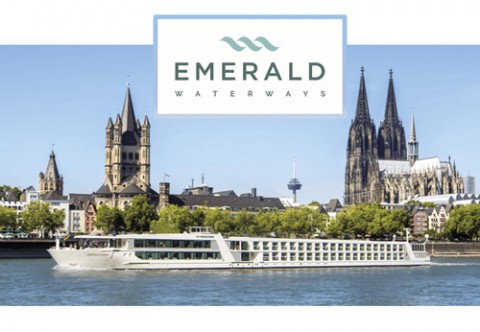 Offer Expires December 16, 2022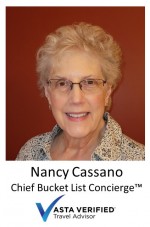 We invite you to learn more about Emerald Waterways and experience the most intimate and relaxing way to explore the river and coastal communities of Europe and Southeast Asia.
Now through December 16 you can save up to $2,000 per couple or take advantage of special air promotions.
Call us today at 804-557-3006.
We have sailed with Emerald on all of the rivers of Europe as well as yachting on the Dalmatian Coast and can attest to Emerald's value and quality. River cruising offers a level of adventure to suit everyone, whatever your tastes and interests may be.
Starting with the highest level of customer service, unwind, explore, make new friends, indulge, find your private spot. Relax in the enclosed pool. You'll have plenty of space on board to relax in any way you see fit. Each day will bring a new adventure as you visit more of our world.
​
Call us at 804-557-3006 or email: info@gobucketlisttravel.com
Uniworld River Cruise Collection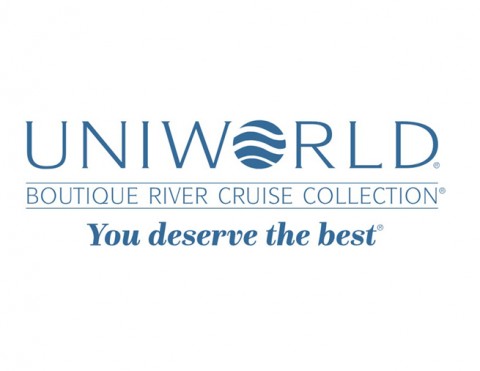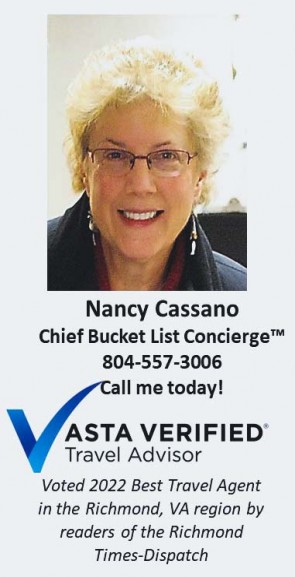 This month Uniworld Boutique River Cruise Collection, a leader in river cruise excellence, has exceptional 2023 early booking offers
Uniworld has also waived or reduced solo traveler supplements on many itineraries.
Call us today at 804-557-3006 to take advantage of this tremendous offer or use our handy quotation link.
Let us know if you have a family or group vacation in mind. If your group is large enough for five or more staterooms we'll be happy to negotiate valuable lower group rates and discounts for you.
Uniworld sets the standard for excellence in hospitality, culinary and nautical practices in luxury river cruising
"No request too large, no detail too small"
Each exquisitely appointed Uniworld ship is an inspiring work of art.
Extraordinary experiences both onboard and onshore.
The finest chefs, the freshest ingredients sourced from local farmers' markets and other regional suppliers and distinctive wines and beers chosen by acclaimed sommeliers
Innovative onshore programs go well beyond landmarks and group tours.
Personalized experiences tailored to match both your interests and lifestyle, choose excursions ranging from guided bicycle rides to exclusive wine tastings designed to immerse you in the local cultures.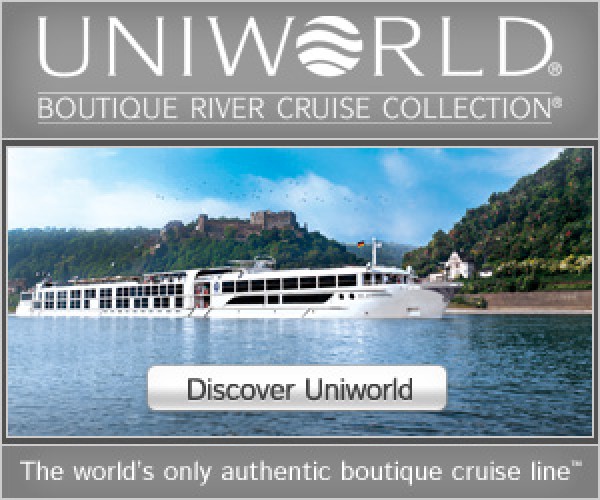 Viking River Cruises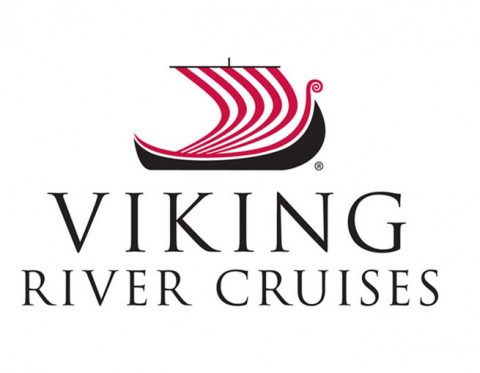 Ask Us About Up to Free Air Offers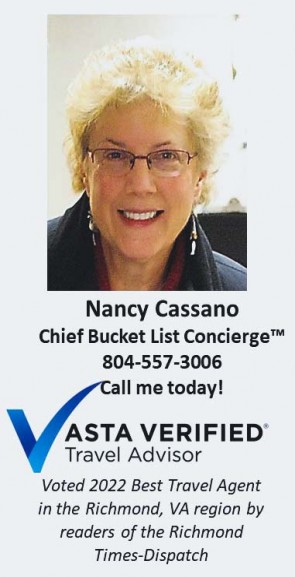 Viking is welcoming you back to cruising with special prices and outstanding air offers, including free air on select two-week cruises.
Travel with Viking, the world's most award-winning river cruise line. Viking ships are elegant, stylish and exceptionally comfortable. Spacious staterooms and open, public areas keep you in close touch with the world around you. You'll journey into the heart of the world's great cities. Viking has more itineraries in more destinations worldwide than any other river cruise line.
Take advantage of this month's special offers, including 2023 early booking deals. Many cruises booked this month now come with free or reduced air.
Please call us at 804-557-3006 or use our handy quotation link.
Use the handy link below to see this month's specials, including last minute travel deals.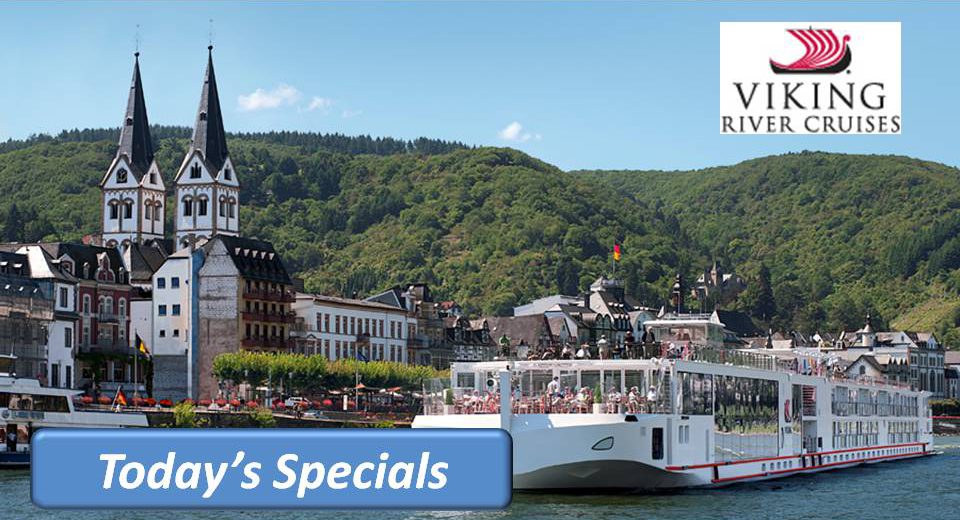 Celebrity Special Offers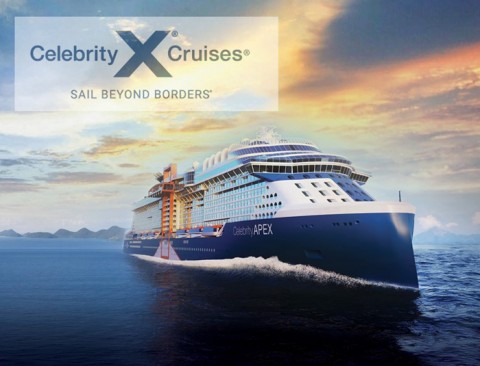 Expires November 17, 2022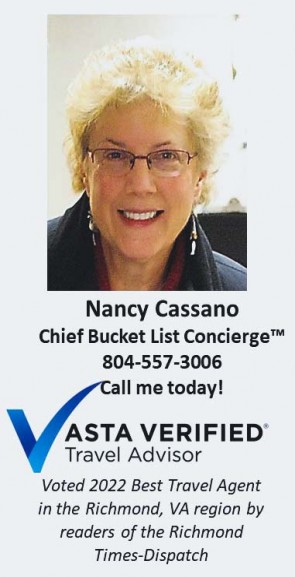 Without a doubt, the Go Bucket List Travel Team members are your Celebrity Cruises experts.
Take advantage of these special offers, now through November 17, 2022….
Alaska
Save up to $800 per stateroom on 2023 Alaska cruisetours. Offer good through November 17, 2022.
Fall Savings
Celebrity has extended its popular second guests sail for 75% off plus special cruise discounts promotion now through November 17, 2022. Sail through April 2024.
Please give us a call at 804-557-3006.
Or email us at info@gobucketlisttravel.com
We have sailed and placed Bucketeers on every beautiful Celebrity ship. The new Celebrity BEYOND, the third in the EDGE-Class, has now entered service and we are honored to be invited to attend her Naming Ceremony cruise in November.
Please give us a call at 804-557-3006. We'll be happy to find your perfect Celebrity cruise, matched to your interests, schedule and budget. We are your Celebrity Experts!
We invite you to join the fun and take advantage of our group rates and amenities.
Please see our Specials Page for our groups and discounted Celebrity sailings in 2023 to Bermuda, Norway, Mediterranean, Iceland, New Zealand/Australia and more.
We are Celebrity Experts!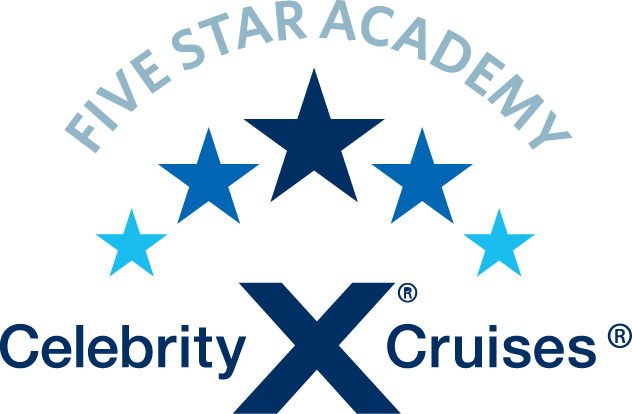 Royal Caribbean Cyber Week Sale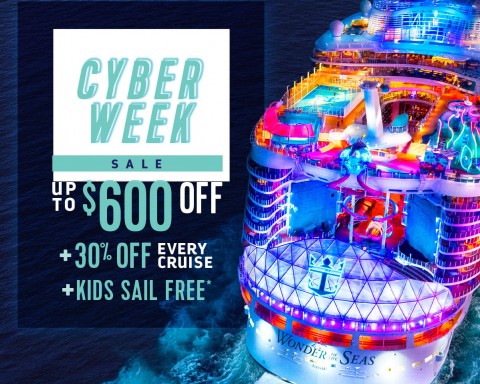 Offer expires November 30, 2022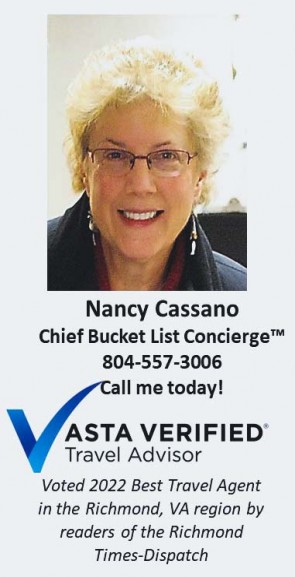 Royal Caribbean will launch its exciting Cyber Week sale on November 23 through 30.
30% Off everyone sharing a stateroom
Special discounts based on cruise length and stateroom classification
Kids Go Free!
Please call us today at 804-557-3006.
Looking for the perfect family vacation?
The more memories the better — and you can make some epic family ones with Royal Caribbean®. Like upping your surf skills on the beaches of Barbados. Wandering the waterfalls of Jamaica. Or taking on the slides of Thrill Waterpark® at Perfect Day at CocoCay. Or exploring Alaska! Or visiting Europe!
Make those family vacation dreams come true with a Royal Caribbean cruise!
Cruising may be your most cost efficient family vacation. All of your meals and entertainment are included. Unpack once and your world comes to you.
For most cruises leaving from USA ports, Royal Caribbean has now dropped all COVID restrictions and test requirements.
To hold your stateroom or to find out more about Royal Caribbean cruises, please contact us right away at 804-557-3006 or send us an email
We are Royal Caribbean Experts!
Silversea Cruises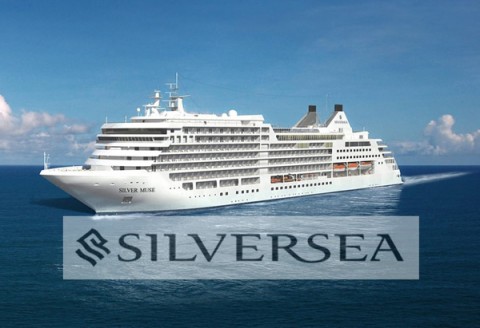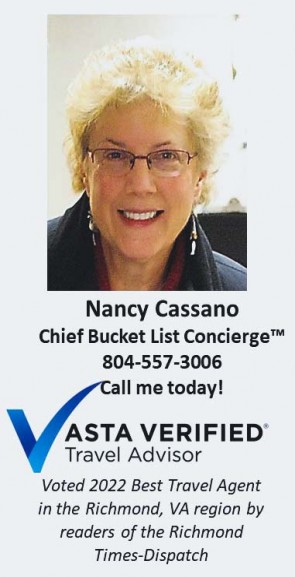 Silversea's small luxury ships are designed for those who delight in the thrill of discovery while indulging mind and body in the most lavish surroundings imaginable. All accommodations are spacious, ocean-view suites that include butler service, and most include private verandas.
Please call us at 804-557-3006 for details.
We invite you to take this opportunity to lock in great all-inclusive "Door to Door" fares and start thinking about your next exciting cruise.
DOOR-TO-DOOR ALL-INCLUSIVE
Door-to-Door All-inclusive fares cover everything from private airport transfers, economy flights, business class upgrades or air credit, shore excursions and all-inclusive on board lifestyle.

Silversea's fleet of ten small luxury ships is designed for those who delight in the thrill of discovery while indulging mind and body in the most lavish surroundings imaginable. All accommodations are spacious, ocean-view suites that include butler service, and most with private verandas.
ALL-INCLUSIVE EXCLUSIVITY.
With Silversea cruises you enjoy free-flowing premium wines and spirits, delicious gourmet cuisine, in-suite dining, full butler service for every suite and of course all gratuities.
FREE AIR PROGRAMS
Call us today to learn more about the Silversea Free Air Programs to the Caribbean, Europe, Africa and South America, plus $1,999 business class air to Australia and New Zealand
Silversea's innovative culinary excellence is a promise that you will savor the best gourmet experience at sea. After all, the food is as important as the destination. OCEANVIEW SUITES With just over 300 suites on Silversea's largest ships, and ample public spaces on board, there is simply no better place between sea and sky. Please call us at 804-557-3006 for details or to find a cruise and more information on Silversea. SILVERSEAS' GALAPAGOS The New Silver Origin, Silversea's newest ship designed and built specifically for the Galapagos – has been defined by the ability to adapt and evolve. This 100 passenger luxury exploration ship has now been delivered and is well on her way to the Enchanted Isles.
WindStar Weekly Specials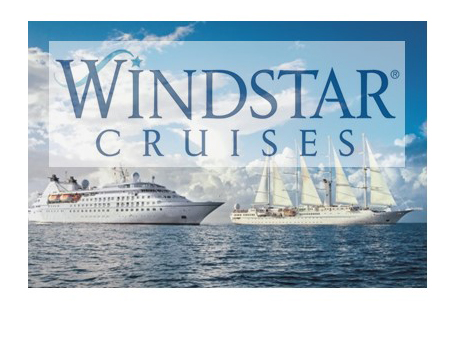 Sales Ends November 23, 2022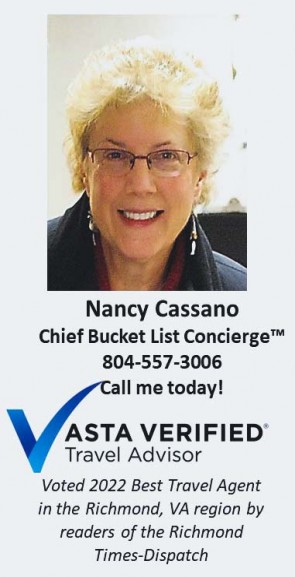 Each of Windstar Cruises yachts accommodates between 148 to 342 guests. This intimacy provides you with the luxuries of time, space, and freedom to immerse yourself in both the journey and the destination - in ways you may never have imagined possible.
Dream now and cruise later with these wonderful offers.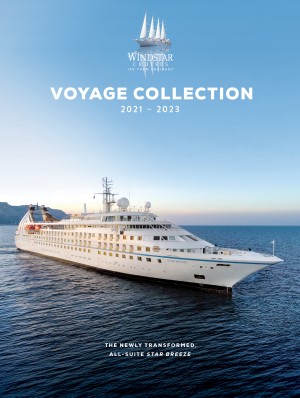 Special Tahiti Offer
Call us today at 804-557-3006 for special cruise+hotel+air deals on Windstar Tahiti voyages
Black Friday Sale
Receive up to $1,000 in shipboard credit per stateroom. Must book by November 17, 2022
7 for 7 Days Offers:
Every Thursday Windstar also assigns special prices to seven select cruises, good through the following Wednesday. This week choose from 7 outstanding 2022/23 cruises.
This Week's Specials. Prices expire 11/23/22
| ALASKA | ITINERARY | SHIP | DATE | PRICED FROM |
| --- | --- | --- | --- | --- |
| 11 DAYS ALASKA NB | VANCOUVER TO SEWARD | STAR BREEZE | 06/20/23 | $4,899 |
| CARIBBEAN | | | | |
| 7 DAYS WINDWARD ISLANDS | RTP SAN JUAN | STAR PRIDE | 02/04/23 | $2,599 |
| JAPAN | | | | |
| 10 DAYS JAPAN | OSAKA TO YOKOHAMA | STAR BREEZE | 09/30/23 | $4,599 |
| MEDITERANEAN | | | | |
| 10 DAYS IBERIA AND MOROCCO | LISBON TO BARCELONA | STAR PRIDE | 04/06/23 | $3,899 |
| SCOTLAND/NORWAY/ICELAND | | | | |
| 11 DAYS MIDNIGHT SUN | EDINBURGH TO REYKJAVIK | STAR PRIDE | 07/11/23 | $5,999 |
| PANAMA CANAL | | | | |
| 11 DAYS PANAMA CANAL | MIAMI TO BALBOA | STAR LEGEND | 12/27/22 | $2,899 |
| TAHITI | | | | |
| 7 DAYS DREAMS OF TAHITI | RTP PAPEETE | WIND SPIRIT | 01/12/23 | $3,099 |
Call Go Bucket List Travel at 804-557-3006 for these and other exciting Windstar cruises.
#iamabucketeer
Sandals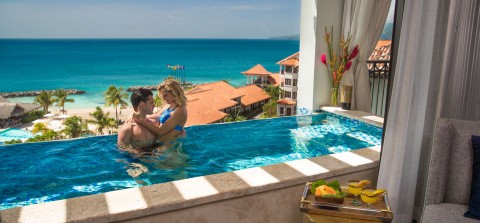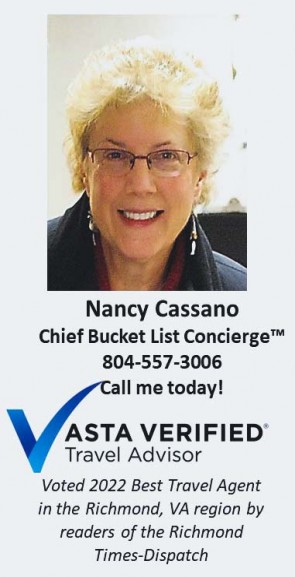 We invite you to learn about Sandals, the outstanding Caribbean all-inclusive resorts.
Plus, we have an exciting offer when your group books 10 rooms or more, plus how to earn a free honeymoon!
Go Bucket List Travel is your Preferred Sandals Agency
Call us at 804-557-3006 or use our handy quotation request link
Sandals' newest exciting resort: Sandals Royal Curaçao!

World-famous for its vibrant culture, pristine beaches, and coves, Curaçao also boasts 65 spectacular dive sites and exotic marine ecosystems. The amazing Curaçao climate awaits you, making it the perfect escape for you and the one you love. Nestled on 3,000 acres along the Spanish Water Bay, the all-new Sandals Royal Curaçao is a romantic paradise designed for lovers featuring 350 rooms and suites, including the first-ever Awa Seaside Bungalows with private pools, the first Kurason Island Suites overlooking a heart-shaped pool, and the unique Dos Awa 2-Level Infinity Pool. With 12 all-new dining concepts, including Sandals first-ever floating restaurant and three new food trucks, as well as the exclusive MINI Coopers available for complimentary use for select room categories – this brand new resort is redefining the Luxury Included® experience.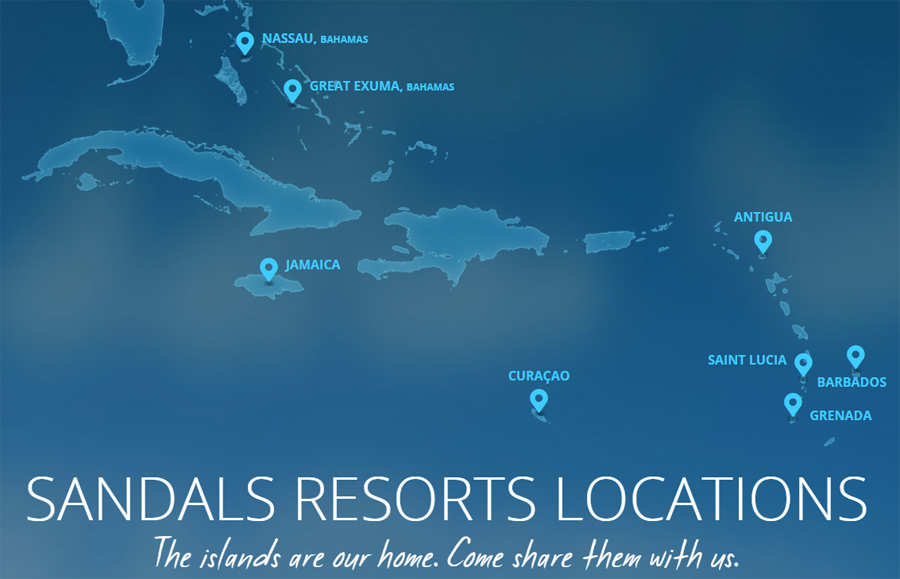 Call: 804-557-3006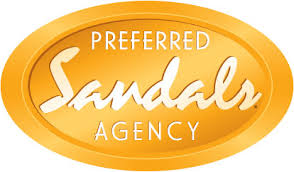 Beaches Specials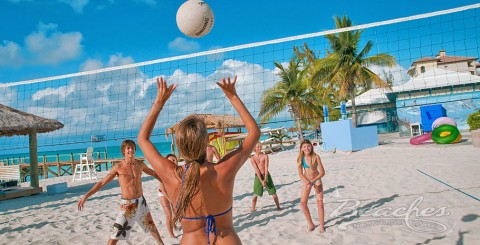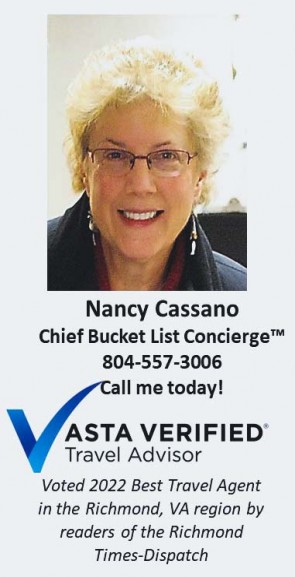 Learn More About Beaches
The best family resorts in the Caribbean!
Your perfect family getaway awaits you at Beaches all inclusive Resorts in Jamaica and Turks and Caicos. Play on pristine, white-sand beaches caressed by crystal-clear seas. Spend your family vacation in luxurious rooms and suites. Enjoy a whole array of incredibly exciting and fun activities for kids of every age. Truly, Beaches Luxury Included® vacation package deals in Jamaica and Turks & Caicos promise unforgettable family fun beneath the Caribbean sun.
Beaches is also a perfect for destination wedding groups with children. Please call us for details.
Call us at 804-557-3006 or use our handy quotation link