Let our Bucket List Concierge™ Team plan your dream vacation now!
Contact Us
2024 European Cruise Specials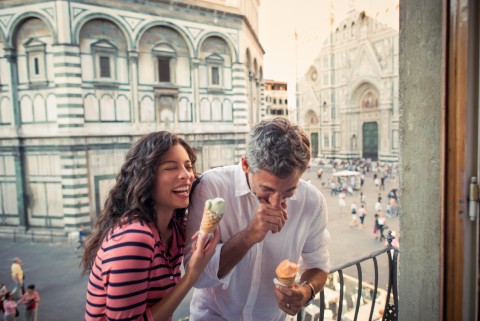 Now is the time to call us to take advantage of our exceptional group savings on seven fantastic 2024 European cruises.
All cruises listed below come with free drinks, free WIFI browse and free gratuities, special group prices and some with extra shipboard credit.
Please call us at 804-557-3006 to hold your stateroom.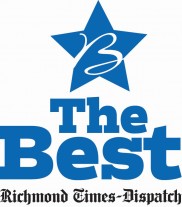 Go Bucket List Travel…winner of the 2022 Richmond Times Dispatch "The Best" competition for best travel agency.
All sailings are subject to availability. Prices below do not include port charges.
Celebrity Constellation - 10-Night Adriatic Cruise
May 3 - 13, 2024
Ravenna, Italy - Trieste, Italy - Zadar, Croatia - Split, Croatia - Kotor, Montenegro - Dubrovnik, Croatia [o/n] - Salerno, Italy - Civitavecchia, [Rome], Italy
Save up to $400 per person on your stateroom: Oceanview from $1,724; Concierge from $2,780; Aqua Class from $2,596, per person, double occupancy
Celebrity Silhouette - 11-Night Ireland and UK Cruise
June 24 - July 5, 2024
Rotterdam, Netherlands - Dover, England - Waterford, Ireland - Cork, Ireland - Liverpool, England - Belfast, Northern Ireland - Edinburgh, Scotland - Lerwick, Scotland - Amsterdam, Netherlands
Save up to $1,000 per person: Concierge staterooms from $3,369 per person, double occupancy
The New Celebrity Ascent - 7-Night Western Mediterranean Cruise
June 29 - July 6, 2024
Barcelona, Spain - Palma de Mallorca, Spain - Civitavecchia [Rome], Italy - Livorno [Florence], Italy - Portofino, Italy - Marseilles, France - Barcelona, Spain
Save up to $1,300 per person on your stateroom: Oceanview from $2,259; Balcony from $2,436; Concierge from $2,763 per person, double occupancy
Celebrity Equinox - 9-Nights to Spain, Portugal and Morocco
July 2 - 11, 2024
Barcelona, Spain - Cadiz, Spain - Lisbon, Portugal [o/n] - Porto, Portugal - Tangier, Morocco - Barcelona, Spain
Save up to $1,000 per person on your stateroom: Oceanview from $2,098; Balcony from $2,252; Concierge from $2,504; Aqua Class from $2,879 per person, double occupancy
Celebrity Silhouette - 12-Night Baltic Cruise
[sail back-to-back with Silhouette's Ireland and UK cruise]
July 5 - 17, 2024
Amsterdam, Netherlands - Gdansk, Poland - Visby, Sweden - Tallin, Estonia - Stockholm, Sweden - Warnemunde [Berlin], Germany - Copenhagen, Denmark [o/n] - Rotterdam, Netherlands
Save up to $750 per person: Balcony from $3,279; Concierge from $3,594 per person, double occupancy
Celebrity Infinity - 9-Night Greece Cruise
September 19 - 28, 2024
Athens - Santorini - Ephesus, Turkey - Mykonos - Volos - Thessaloniki - Kavala - Athens
Save up to $2,228 per person: Oceanview from $1,695, Concierge from $2,502 per person, double occupancy
Celebrity Equinox - 11-Night Western Mediterranean Cruise
October 31 - November 11, 2024
Barcelona, Spain - Valencia, Spain - Malaga, Spain - Gibraltar, UK - Sardinia, Italy - Naples, Italy, Civitavecchia [Rome], Italy - La Spezia, Italy - Marseilles, France - Barcelona, Spain
Save up to $200 per person: Balcony from $2,960; Concierge from $3,115 per person, double occupancy