Let our Bucket List Concierge™ Team plan your dream vacation now!
Contact Us
Australia and New Zealand Escorted Tours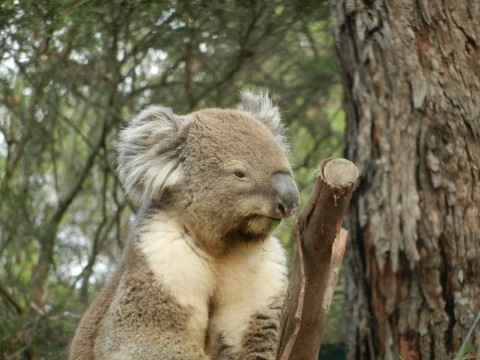 Our Top Picks for You
Travel Worry Free Down Under!
Call for today's prices. All tours are priced per person, double occupancy. Please call us at 804-557-3006 or toll-free at 855-462-8253 for 2017, 2018, single and triple rates.
27 Days: Complete South Pacific; 38 Meals
Cairns [3], Uluru [1] for Ayers Rock, Alice Springs [1], Kakadu [2], Melbourne [2], Hobart [2], Syndey [3], Queenstown [3], Mount Cook [1], Christchurch [1], Wellington [2], Rotorua [2], Auckland [1]
21 Days: From the Outback to the Glaciers; 30 Meals
Cairns [3] for Great Barrier Reef and Mossman Gorge, Uluru [1] for Ayers Rock, Alice Springs [2], Melbourne[2], Christchurch1], Franze Josef [1], Queenstown [3], Mount Cook [1], Christchurch [1], Sydney [3] 21 Days: Exploring New Zealand; 30 Meals
Auckland [1], Paihia [2], Rotorua [2], Napier [1], Wellington [2], Christchurch [1], Franz Josef [1], Queenstown [3], Te Anau [1]. Dunedin [2], Mount Cook [1], Christchurch [1]
18 Days: Exploring Australia; 23 Meals
Reserve Your Space! Melbourne [2], Barossa Valley [2], Alice Springs [2], Uluru [1] for Ayers Rock, Cairns [4], Sydney [4]
18 Days: South Pacific Wonders Plus New Zealand's North Island; 24 Meals
Cairns [3], Sydney [3], Auckland [1], Rotorua [2], Christchurch [1], Mount Cook [1], Queenstown [4]
15 Days: South Pacific Wonders; 20 Meals
Cairns [3], Christchurch [1], Mount Cook [1], Queenstown [4]
13 Days: A Taste of the South Pacific
Cairns [4], Sydney [3], Denarau, Fiji [3]