Let our Bucket List Concierge™ Team plan your dream vacation now!
Contact Us
Italy and Sicily Escorted Tours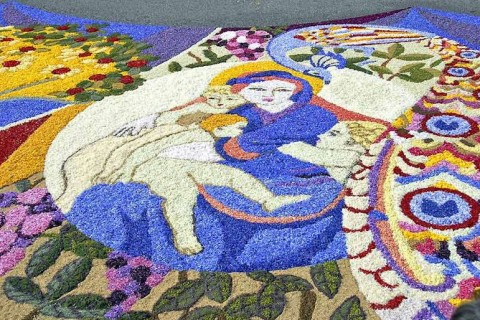 Ah, Italy
We at Go Bucket List Travel have a passion for Italy and visit each year. Our goal is to meet our client's travel needs by offering the widest possible options for experiencing the ultimate Italian vacation.
For many of our clients, an escorted packaged tour is the best option for experiencing Italy and Sicily. These clients prefer to travel with a group and benefit from the services of tour guides, travel concierges and set schedules. Our network of trusted supplier partners represents the best of Italy's pre-designed packages that will maximize your fun while offering the best possible prices and scheduling.
Below are our choices for best value, cuisine, accommodations, activities and cultural immersion.
The tours are priced quoted are per person, double occupancy for 2017 tours - land only - and are subject to change based on tour date. Not all tour dates maybe available. Please call us at 804-557-3006 or toll-free at 855-462-8253 for single, triple and kids rates.
14 Days, Rome - Sorrento - Florence - Venice - Milan - Lake Como
This is a most popular tour that focuses on the prime sites in Italy. You'll travel in comfort in a group of from 20 to 40 with first class and deluxe accommodations. This wonderful tour is fast paced but comprehensive with Italy's treasures from the Coliseum to Pompeii to Michelangelo's David to St Peter's and St Mark's Basilicas as well as the Leaning Tower of Pisa and wine tasting in Tuscany and much more. Late February to Mid-December departures.
13 Days, Italy: Rome - Naples - Puglia; Sicily: Taormina - Palermo
There's no place on earth like Sicily. A true melting pot of cultures, you'll see Greek and Asian influences in the exotic architecture, unique cuisine and faces of her people. If you happen to be of Sicilian heritage, you'll be surprised by how the "old country" has very much joined the 21st century while retaining its special charm. This tour originates in Rome where you will get a look at the Colosseum and other roman site before heading south to Naples. Enjoy a day at Capri before heading to Lecce, Matera and Alberobello in the Puglia region. Next, take a ferry across the Straits of Messina to beautiful Taorimina for stunning views of Mt Etna and the Mediterranean. Enroute to Palermo you'll visit a local winery for tastings and lunch with more wine tastings to come when you reach Palermo. April through October departures.
12 Days, Stresa - Italian Riviera - Tuscany - Venice
The romance of Italy comes to life. Explore a local farm and indulge in a cheese and wine tasting. Explore the rugged coast and remote fishing villages of the Cinque Terre. Spend four relaxing nights in a Tuscan villa. Choose the way you discover the charming town of Lucca: on foot or by bicycle. Get to know Florence with a walking tour of the city's treasures and monuments, including the Piazza del Duomo. Experience medieval life at the Palazzo Davanzati. Venture to rose-hued Siena. Visit a winery in the countryside and learn the secrets of Tuscan cuisine when you participate in a cooking lesson. Wander the streets of Bologna and taste some of the area's specialty foods. Spend two wonderful nights in Venice with a boat ride to Murano Island for a glass blowing demonstration. These are Italy's treasures. January through December departures.
11 Days, Turin - Bologna - Rapallo - Stresa - Parma - Venice - Cinque Terre - Portofino, Lake Como
You'll experience first hand the wonders of Northern Italy. There is so much to see on this tour. You'll have your fill of markets, cathedrals, stunning coastal scenery, the Italian Riviera, wine tasting, gardens, charming arcades, several boat rides and numerous opportunities to indulge in gelato. April through October departures.
11 Days, Trevi [Umbria] - Montalone [Tuscany] - Rome
Forget about the big cities and see another side of Italy. Rendezvous in Rome with your tour group then head north to explore Tuscany and Umbria's smaller, more authentic towns. Learn the secrets of Tuscan and Umbrian cuisine. Journey to Florence, the "Cradle of the Italian Renaissance." Visit a family owned winery for a tasting and have a home-hosted lunch in a charming country home. Stop in Siena, a medieval town with one of Tuscany's most beautiful squares. Venture to Assisi for a guided walking tour of the old city. Travel to the Etruscan hill town of Orvieto, known for its white wine and Gothic cathedral. Spend time in the hill town of Volterra to visit the Guarnacci Museum and witness an alabaster carving demonstration at a local workshop. Explore San Gimignano, known as the "City of Beautiful Towers." Along the way, savor regional specialties and enjoy Italian wines with every dinner. Late March through October departures.
10 Days, Florence - Venice - Rome - Sorrento
This tour, roundtrip Rome, is a client favorite for its low cost and flexibility with excellent hotels and an easy pace. It blends the richness of the major cities of Rome, Florence and Venice with the charm of the Italian hill towns of Assisi and Montepulciano plus Siena and Sorrento and nearby Pompeii. A full day spent in Rome is dedicated to the Vatican with skip-the-line tours of the Vatican Museum, Sistine Chapel and St Peter's Basilica. You have options to add visits to Pisa and Capri plus tours of ancient Rome and a drive along the Amalfi Coast. January through December departures.
10 Days, Venice - Florence - Rome
This popular tour shows you the best of Rome, Florence and Venice plus a side visit to Siena and wine tastings in Tuscany. Enjoy city sightseeing, plus inside looks at the roman Colosseum, Florence Renaissance art and the Vatican Museum, the Sistine Chapel and St. Peter's Basilica. March through early December departures.
9 Days, Rome and Tuscany
This exciting tour highlights two of our favorite places in Italy: Rome and Tuscany. See all of the sites of the Eternal City over three days then venture north to Florence, your base to visit Siena, Lucca, Pisa, San Gimignano and the rolling hills of Chianti. The wine will be flowing at a private wine tasting. Mid-March through October departures.
8 Days, Sicily
Visit as much Sicily as you can in this spectacular, reasonably priced, 8 day fully escorted tour of Sicily based in Palermo and Taormina. This tour operates in English only! Visit Taormina, Mount Etna, Siracusa, Agrigento, Segesta, Marsala, Trapani, Palermo, Monreale, Cefalu, Corleone and Ficuzza.. Accommodations are first class. Includes a cooking lesson in Corleone and a wine tasting in Marsala, plus an excursion to Mt. Etna. Late March through October departures.