Netherlands Escorted Tours


Let our Bucket List Concierge™ Team plan your dream vacation now!
Contact Us
Netherlands Escorted Tours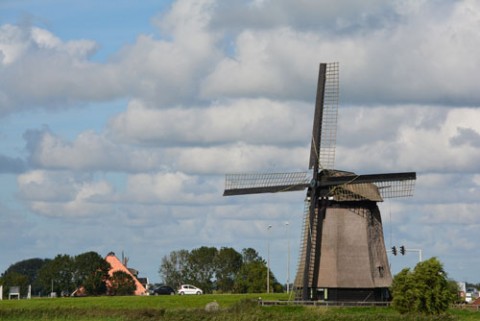 In Search of Tulips
We invite you to visit the Netherland's capital city of Amsterdam with its wonderful canals, world-class museums and art and chic neighborhoods or head to the sprawling countryside of flowering fields and towering windmills. There are also many quaint and lovely small towns and villages that will welcome you with open arms and ready to share their culture and knowledge of history with those willing to take the time to listen. Just be careful crossing the street for all the bikes, trams and cars!
We can custom craft a wonderful visit for your group of six couples or fewer and we have many springtime rivercruise options [Click Here to See Our Tulip Cruise Guide] for seeing the Holland tulip fields in full bloom. But for the casual traveller, joining an escorted tour makes sense for its economy and ease.
Below are several of our top-rated Netherlands land tours, selected for their itinerary, group size, number of guides and customer service personnel assigned to the group, quality of accommodations utilized, number and nature of included personalized experiences and methods of transportation.
Call for prices. Tours are priced per person, double occupancy, land only. Prices are subject to change by departure date and tours are subject to availability. Please call us at 804-557-3006 or toll-free at 855-462-8253 for single and triple rates.
12 Days, Brussels - Belgium - Luxembourg - Liege and Amsterdam
With excellent hotels and guides, this tour will leisurely pace through the "lowlands." Imagine what is was like on the battlefields of Waterloo and Bastogne and visit the grave of General George S. Patton. Cruise on the canals of Bruges and Amsterdam. Take time to appreciate masterpiece works of art and meet modern craftsmen. Learn the monks' secret beer recipe. See Delft pottery being made. Visit picturesque fishing villages plus farms and windmills on land taken back from the sea. Experience the world's largest flower auction. Roam the Riksmuseum. March through September departures.
11 Days, Amsterdam, Bruges and Paris
Experience the color and glory of spring on this leisurely-paced tour through the Netherlands, Belgium and Paris. Start your horticultural experience with a visit to Keukenhof Gardens, world famous home to over seven million flowers. Enjoy a guided city tour of Amsterdam by canal boat. See diamond cutting by artisans in the diamond capital of the world. Enjoy a trip to the charming fishing village of Volendam and step into "old Holland" at Zaanse Schans. Choose to see Bruges your way, explore "undiscovered Bruges" on foot, or experience the city on a serene canal cruise. Immerse yourself in Brussels' culinary culture with a Collette Exclusive "Dinner Stroll" experience. Travel back to medieval times during an included walking tour in the heart of Bruges. Walk the boulevards of Paris, city of lights. Visit the home of Claude Monet, cruise the Seine River and enjoy a farewell dinner in a quaint and cozy bistro. April, May, July, September, October departures
10 Days, Amsterdam, Luxembourg, Bruges, Brussels
With three nights in Amsterdam and two each in Brussels, Bruges and Luxembourg, you won't feel rushed as you explore the beautiful Benelux countries. In Amsterdam join your guided tour of the Rijksmuseum, See diamonds being cut and polished. Make daily excursions to the see the Hague, Delft, Rotterdam and the Keukenhof famous tulips [April and May only]. Walk the battle field of the "Battle of the Bulge" at Bastogne. Enjoy a day in tiny Luxembourg and visit the grave of General George S. Patton. Taste Trappiste Beer. Ride on the canals of Bruges and learn the secrets of lace. Enjoy the city highlights of Brussels including the Atomium, Royal Palace, Japanese Pagodas, the Grand Place and the famous Mannekin Pis. March through October departures.
7 Days, Holland Sampler
This week-long tour gives you a full week celebrating Dutch life and heritage. Roundtrip Amsterdam visit the tulip fields of Keukenhof in April and May. Enjoy a full in Amsterdam with its art, museums, canals, diamond merchants and cafes. Travel through The Hague to the town of Delft and visit the Royal Delft Pottery workshop for a Cultural Insight into the manufacturing of this hand painted porcelain. Cruise the Rhine at Rotterdam. Imagine the Battle of Arnhem for the 1944 liberation of Holland. See formal gardens. Be the guests of Staphorst for an evening dinner cultural celebration. Have a guided bike tour of Groningen, aptly named "the best city for biking." Enjoy a scenic drive through the Frisian Lake District on to the fishing village of Volendam for an afternoon of cheese and clog making. April, May, July, September departures.