Let our Bucket List Concierge™ Team plan your dream vacation now!
Contact Us
USA Fun Tours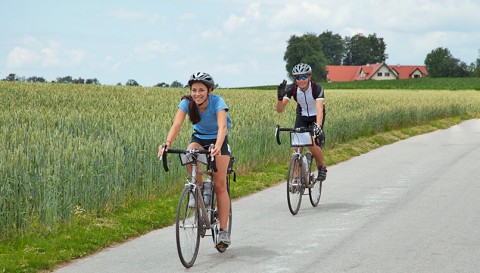 USA Land of Adventure
Below is a collection of best rated escorted tours that bring fun to touring. More than just a day in a bus, we have for you opportunities to truly engage with other Americans and enjoy the wonders of our great land beyond the traditional national parks tours.
There are many ways to experience the USA.
Call for prices. Tours are priced per person, double occupancy. Prices are subject to change with departure dates and not all tour dates may be available. We are seeing heavy bookings on these tours with some dates sold out into 2017 so please call us at 804-557-3006 or toll-free at 855-462-8253 to book early. Call us also for single and triple rates.
9 Days, The Colorado Rockies by Train
Hear the Whistle Blowin' as you experience the majesty of the Colorado Rockies, four National Parks and two historic trains that celebrate the can-do spirit of the Old West. Marvel at the diversity and majesty of Arches and Canyonlands National Parks. Ascend Pikes Peak on the world's highest cog railway. Climb aboard an 1881 steam train for a journey through the San Juan Mountains. Discover the ancient culture of the Ancestral Puebloans at Mesa Verde National Park. Relish cowboy culture in an evening of authentic dining and entertainment.
8 Days, The Islands of New England
Lobster anyone? You'll be setting off for Martha's Vineyard and Nantucket as you spend eight days exploring New England's charms, from the cobblestone streets of Nantucket to a dry harvest cranberry bog. Step back in time at Plimoth Plantation to sample traditional recipes from that period, learn some Pilgrim etiquette and enjoy a Thanksgiving feast where you'll learn to "eat like a Pilgrim." In Provincetown, the choice is yours – set out on a whale watch cruise or embark on a scenic adventure through the iconic sand dunes of the Cape. Visit Boston and Providence, the Gilded Age mansions of Newport, the lively artist colony of Provincetown, and the beautiful islands of Martha's Vineyard and Nantucket. Complete your New England experience as you indulge in a traditional seafood and lobster feast.
8 Days, America's Music Cities
A Music Lovers Dream as you enjoy a finger-snapping, toe-tapping time on this tour of America's most famed musical cities. Visit New Orleans, Memphis and Nashville as you revel in the sounds of the blues, jazz, country and good old rock 'n' roll. Experience America's most singular city in New Orleans, home to the French Quarter where the world's great jazz musicians reside. Have your choice on tour – either stroll through New Orleans' famous French Quarter on a walking tour with a local expert or set out on a panoramic motorcoach tour for a different perspective of the city. Spend two nights in Memphis, "birthplace of the blues," and tour Elvis Presley's Graceland. At the historic Belle Meade plantation indulge in a culinary and wine tasting experience. Sample Tennessee whiskey at a local distillery with a rich history. Meet a local radio show personality on your tour of WSM Radio Station. Enjoy reserved seats at the Grand Ole Opry in Nashville along with a backstage tour. Tour historic RCA Studio B and see where country legends recorded hit songs. A visit to the Country Music Hall of Fame is sure to have you humming long after you return home.
8 Days, California Coast
A wonderful fun-filled vacation as you begin in romantic San Francisco. Experience California's splendour from wine country of Napa and Sonoma. See magnificent redwoods, Take an open-air tram tour of the wonders of Yosemite Park. Enjoy Monterey's famous Seventeen Mile Drive. Tour Big Sur and explore the amazing Hearst Castle. Spend time at the Getty Villa overlooking Malibu and this world famous museum featuring the art and culture of ancient Greece, Rome and Etruria. Explore Los Angeles and Hollywood with a behind-the-scenes tour of the Sony Studios. Finish with a tour of Beverly Hills and more.
8 Days, New England Foliage
This popular and reasonably priced tour always sells out its fall dates so book early. New England is beautiful year-round, but the best departure dates for viewing fall foliage are usually mid to late September through mid-October. Peak fall colors vary yearly and are affected by wind, temperature and moisture. This broad circular tour route, round-trip Boston, covering all six New England states: Massachusetts, Rhode Island, Vermont, Connecticut, New Hampshire and Maine, maximizes your foliage viewing opportunities. You'll visit Boston's historic district, Plymouth Rock, Martha's Vineyard, Newport, Mystic Seaport, Berkshire mountains, Plymouth Notch, Woodstock, Green and white Mountains and Portland and Kennebunkport, Maine.
6 Days, Vermont Bike Tour
Rolling hills, warm colors, cool mornings invite you. Round the corner and you're high above in the Green Mountains. Later, you're in quiet farmland. Taste the maple. Savor the brilliant foliage. Take a break in Woodstock and walk the quaint shops in biking shoes. It's okay. They've heard the "clip-clop" before. Southern Vermont was made for the ride.. this 6-day exploration of beautiful Vermont is roundtrip Burlington as you cruise through Stowe, Warren, the Middlebury Gap, Green Mountains, Woodstock and Quechee. Lodging is at wonderful premier inns along the way.
6 Days, Big-Time Family Fun of the Big Island
Aloha and whoa! Animal: parrot fish, sea turtles, butterfly fish. Vegetable: rain forest, flower leis, fresh pineapple. Mineral: sea caves, volcanoes, beaches. Add warm water, epic views, stand-up paddleboarding, hiking, snorkeling, biking, tide pooling and cool culture. Hawaii has all the ingredients for the best family vacation as you. Pedal the sensational Waipio Valley, where sheer cliffs are blanketed by thick greenery and strung with waterfalls. Bike on Crater Rim Drive before a huge descent to the stunning Kau Coast. Enjoy plenty of quality family time at the beach, along with stand-up and outrigger paddling. Snorkel and kayak with sea turtles and colorful fish. Hike across a caldera with a certified naturalist
6 Days, Big-Time Family Fun the Everglades to Key West
In the water. Over the water. Under it, around it. Paddle on it, pedal above it. Plunge into it, sharing the experience with kaleidoscopic fish and maybe even sea turtles. Watch the sun set over it from the southernmost point in the country. How do you enjoy the true Keys to happiness? It's easy—just add water. Ride and walk in the Everglades, a World Heritage site and International Biosphere Reserve—there's no other environment like it on Earth! Keep an eye out for marine life as you kayak on luminescent turquoise waters to a beautiful coral island. Rub elbows with colorful Key West characters at the nightly festival on Mallory Square. Easygoing activities, like pedaling on flat dedicated bike paths, let you relax and soak in the warm breezes at a leisurely pace. Enjoy unique, off-the-beaten-path historic and cultural encounters known only to locals
5 Days, The San Juan Islands by Foot, Bike and Kayak
Not sure you're the "camping type"? Just wait until you've had Cascade peaks and the Olympic Range as a backdrop. With bald eagles, sea otters and whales in your midst. With stunning sunsets and star-studded skies adding a flourish. Deluxe camping in the San Juans. Don't say we didn't warn you—it's habit-forming!.Experience Orcas and San Juan Islands by foot, bike and kayak. Swap pedals for a paddle on an optional sea-kayaking excursion. Ride past secluded bays and driftwood beaches. Scout for the region's resident orcas on Haro Strait, the "Whale Highway"
Head to the summit of Mount Constitution for 360-degree mountain and island views. You'll be camping at the Moran State Park Campground on Orcas Island and the Lakedale Campground on San Juan Island