Let our Bucket List Concierge™ Team plan your dream vacation now!
Contact Us
USA National Park Escorted Tours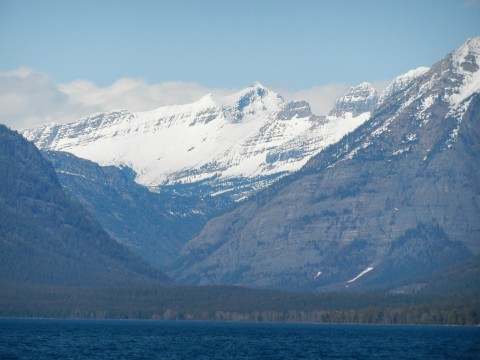 Enjoy Your Nation's Gift to You
Our national parks draw millions each year to feast in the beauty of our great outdoor playgrounds. The escorted tours we list below are the perfect ways to skip the lines and see what you wish, when you wish to.
We have selected these tours from the many available for their quality, value, richness of experiences and accommodations.
Call for prices. Tour prices are per person, double occupancy, land only. Prices are subject to change by departure date and tours are subject to availability. Please call us at 804-557-3006 or toll-free at 855-462-8253 for single and triple rates.
12-13 Days, Grand Canyon, Bryce Canyon, Zion, Grand Teton, Yellowstone, Mt Rushmore
Experience the grandeur of the American West as you explore five fantastic national parks on this exciting journey. Relish overnight stays in a lodge nestled in the heart of Yellowstone and in a National Historic Landmark inside the Grand Canyon. Enjoy a breakfast cruise on Lake Powell. Marvel at the magnitude and color of Zion's cliffs. Enjoy 2-night stays in Salt Lake City and Jackson Hole. Drive through the incredible Bighorn Mountains and the great Sioux Nations Territory before seeing Mt. Rushmore and Crazy Horse Monument. Meet a local Lakota Native American at dinner and learn about their fascinating way of life, past and present. May through October departures.
9 Days, Grand Canyon, Bryce, Zion
A journey through Canyon Country brings you into a colorful world of stunning southwestern vistas and the unique topography of three national parks: Zion, Bryce and the Grand Canyon. Delve into the region's Native American history during a chat with a local tribe member. Take time to shop in Sedona's marketplace and travel through Kaibab National Forest. Spend a night on the South Rim of the Magnificent Grand Canyon. Luxuriate at the Lake Powell Resort for two nights. Personalize your tour by choosing to either take in the stark beauty of Monument Valley on a narrated jeep ride or take a cruise through the canyons for a different perspective on the spectacular scenery. Then it's off to the neon-lit spectacle of Las Vegas. March through October departures.
8 Days, Yellowstone and Grand Teton
Stay right in the heart of the world's first national park on this most comprehensive of Wyoming and Yellowstone tours. Explore Yellowstone's amazing geothermal features, Old West history in Cody, the colossal Black Hills masterpieces of Mount Rushmore and the Crazy Horse Memorial, and the peaks and glaciers of the Tetons! See Old Faithful, just outside your hotel… raft along the Snake River… enjoy a classic western ranch experience… attend a Wild West rodeo or a cowboy music revue… and join a park insider for a peek into the story of Grand Teton National Park and the effort to preserve its diverse environment. July through September departures [2016 sold out]
8 Days, Yosemite and Sequoia
See first hand what famed naturist John Muir called "Nature's Temples" as you witness the powerful beauty of glacier-carved mountains, soaring redwood and sequoia forests as you explore the incredible landscapes of Muir Woods, Sequoia and Yosemite national parks. Stay in five-star accommodations as you take in the famed Giant Sequoias and redwoods to mountains, lush forests, amazing waterfalls…Visit the Presidio, a former army base that was the home of the Buffalo Soldiers, African-American cavalrymen who played a key role in the history of the national parks…Discover the night sky over Sequoia National Park as a naturalist guides you through the spectacular constellations that are visible in the absence of "light pollution. End your tour at your San Francisco Nob Hill hotel as you relax on the town before heading home. May through September departures.
8 Days, Glacier NP and the Canadian Rockies
Your tour begins and ends in Calgary, Alberta. Then it is off to icefields, rushing streams, lovely waterfalls, glacial peaks and towering summits as you take in the many scenic wonders awaiting you in the Canadian Rockies and Montana's Glacier National Park. Ride aboard a Jammer (open-air touring car) during your visit to Glacier National Park and spend two nights at the Prince of Wales hotel. Journey along the unforgettable Icefields Parkway. Stop at Columbia Icefield and choose a ride across this mass of glacier ice or take a walk on the Glacier Skywalk. A three-night stay at the iconic Fairmont Banff Springs hotel lets you explore Bow Falls and the Hoodoos (the "Land of the Sleeping Giants"). July through September departures.
8 Days, Grand Canyon, Sedona, Lake Powell, Bryce and Zion
This budget-minded tour is full of details and attention as you travel from Phoenix to Las Vegas by way of Sedona, the Grand Canyon, Monument Valley, Lake Powell, Bryce and Zion NP. The scenery is simply spectacular. Visit Navajo and Hopi trading posts. Travel by jeep through amazing Monument Valley. Enjoy a cruise on Lake Powell. Visit Kanab near Bryce Canyon where over a hundred western movies were filmed. April through October departures.
8 Days, Mt Rushmore, Grand Tetons and Yellowstone
See some of America's grandest sights as you begin in Rapid City, SD and end in Salt lake City on this memorable trip along the Lewis and Clark trail. Gaze on Mt Rushmore. Visit the Little Bighorn Battlefield National Monument. Spend two days in Yellowstone with escorted tours to the best attractions. Enjoy a picnic lunch on the Snake River in view of the Grand Tetons with free time in Jackson Hole. Visit the National Oregon Trail Center before arriving for your tour of Salt lake City. Late May through September departures.